HOW TO DO INTERVIEW PREPARATION AND CRACK THE INTERVIEW – This is something on which I wanted to write from last few years but couldn't get the opportunity. While I was working with companies like Vodafone, Citigroup and Leading Banks, I have taken 100's of Interviews for my Team. I also own a placement consultancy and my team takes 1000s of telephonic interviews for pre-screening of candidate's as per client's requirements. So I have seen candidates making some of the biggest mistakes that should be avoided at all cost. Also, I have been impressed by few of them who were really outstanding in their behaviour, convincing skills, negotiations skills, powerful introduction etc which is just a mind blowing, you cannot say no to them. Even if you don't find them suitable for that particular role, you check with teams for roles you can fit him in. So basis this experience, I have help you with your basis question like – "How to do Interview Preparation", Questions for Interview preparations, Checklists for Interview preparation and other related stuffs.

Lets first discuss what you should NOT do while you appear for Interview 
14 Biggest Mistakes in
Interview Preparation | What you should NOT do while you are Preparing for Interview
Anything which reflects your "Casual Approach" towards the interview is a biggest mistake. Make sure to note these important points if you are serious about the Job and for interview preparation- 
No Research and Preparation about company and Job description,
Improper or wrong Dressup,
Saying baseless negatives about your previous employers,
Hygiene factors like not being clean shaved, long nails etc,
No proper justification on why you want to leave previous organisation,
Getting fussy on salary discussions and expectations,
Not punctual on interview date,
Looking casual or tensed, improper body language,
You Resume is not describing you well, have a powerful resume objective. 
Not able to describe yourself and not able to sell yourself,
Getting rude or angry on questions you are not able to handle, hold your calm,
Not able to focus on interview, distracting like using mobile phones etc,
Lying about profile, which lateron gets validated in background verification,
Showing desperation to leave last company or joining the new company.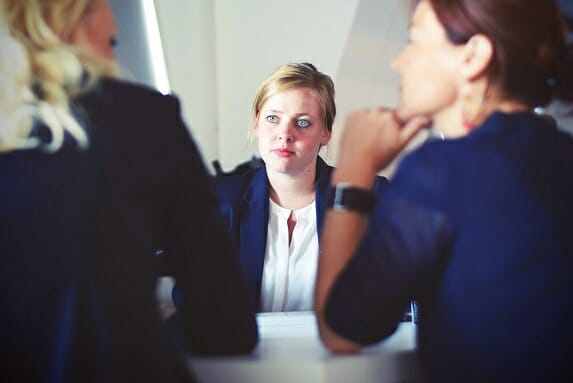 Now Lets Discuss :
How to do your Interview Preparation for Job | Getting Ready for All Interview Questions and cracking the Interview.
With above biggest mistakes, you must have got the idea on what corrections you need to do while you prepare yourself to crack your dream job's interview. How you do your interview preparation will revolve around these bullet points described nicely – 
1: Read the Job Description-
Series - How to do Interview Preparation
Job Description is a details statement about the Job, like the qualification required for the particular job, is it for fresher or experienced, what Industry company is targetting etc. It will also let you know your Key Job Responsibilities which will define your career in the company. Hence you may prepare yourself well if you have read the complete JD. Half of the interviewer's questions will be related to what is mentioned in Job Description. So it is a greatest cheat code for your to crack the interview.
Now two three things which are important for you to understand – 
Ask yourself, is this the Job worth leaving your current organisation? Make sure you are not doing another mistake by joining this company.
What you will get if you get this job? A higher role? higher salary? Better work culture? Is it what you were looking at seriously? Also, check what you will leave behind leaving your last organization. So compare well.
2: Enquire everything about the Company-
Series - How to do Interview Preparation
There will be many candidates who would have applied for the same role and would appear same day for the interview. Knowing your Audience or Knowing your Enemy is the trick which you should apply here. Well prepared is half done. 
Ever heard of a question like "Why do you want to join us" ? or Why (company name)?
Visit the website of the company, "About us" page, "client's testimonials","Work culture" etc. Google out their entire history, check the feedback of existing or past employess on "Glassdoor" or other related sites.
Understand the mission, vision, goals of the company.
Financial health, how it is doing, challenges it is facing, how you can help and be useful.
Is the profile you are applying for, is a growing role or just another stable kind of profile.
Also try to understand about the management team of the company, that tells you alot about the work culture and their philosophy towards their human capital.
Read about the entire industry as a whole and the rank of the company there. Like if you are applying for a Bank, findout how the industry as a whole is doing, the challenges it is facing.
You should also find out the strengths, weaknesses and strong hold areas of the company as they might ask you if you are applying for mid or senior level position
3: Prepare a Powerful Resume, Resume Objectives-
Series - How to do Interview Preparation
Prepare a powerful eye catching Resume with great Resume or Career Objectives. This is a make or break and very important Parameter. Your resume is your Advertisement. It should have all your key details, your years of experience, skills, educations, what value addition you can do. Also, It should clearly state and relate with the Job Description.
Ensure you incorporate all key skills and knowledge, experience, achievements etc which are imporant as per Job Description in your Resume
4: Create your Opening Pitch / Arrange Accomplishments/Certifications etc-
Series - How to do Interview Preparation
You have to prove yourself better then others, but in a constructive way. In a way that you are not sounding like obsessed with yourself. It should be all positive and nothing negative about anyone. Start preparing the powerful pitching for yourself. It should clearly state your – 
Achievements in Life,
Your growth path till now and how you managed to get there.

How you can be an asset to the company,

Find out some real life situations to quote where you have coped up with some critical situation.
Arrange the qualifications related certificates at one place and speak about the most relevant one.
Any performance related Trophies, Certificate of appreciations etc you may have, don't miss to speak on your practical success in life.
Note down technology related knowledge, market and industry related knowledge.
Points to prove how versatile you are, the extra mile you can go if work demands etc.
5: Practice well for Interview -
Series - How to do Interview Preparation
Scroll below in this page to see some common questions related to your Interview Preparation . Now that you have noted all your key Strengths, weaknesses, achievements, certifications and all above mentioned points. Now that you have researched about the company well. Also, now that your resume is perfectly matching the Job description and is ready.
Its the best time now to consolidate the things and synchronise everything. Time to practice it well so that you should sound 200% confident (Not overconfident though).
Now you need to assume and prepare all those questions as per your role, company and profile etc. From the list in the section later in this page, you will see some useful list of Interview Questions which are asked generally, Prepare your self well.
See some mock interviews in Youtube.
Ask your family friend or member to act as a recruiter and score you.
5: Arrange Smart Formals and get yourself groomed well -
Series - How to do Interview Preparation
Scroll below in Remember, Formals are always better, if that is not the culture there, you can have business casuals. Get your self groomed well, like hair, shaving etc. Overall you should look genious, brilliant and smart. Your Resume is the first impression while you are not there as it reaches before you.
But your dressing is second and another powerful impression builder even if you are sitting in the waiting lounge and the interviewer has noticed you 🙂
Hope you get that right.
6: Interview Day - The Final Preparation-
Don't Forget these - 10 Pointer Interview Preparation Checklist
Series - How to do Interview Preparation
So the Day is here, Make sure you have read above points well,  This 10 Pointer Interview Preparation checklist will help you Alot. Also read out some common topics and question which can be asked later in this article below.
CHECKLIST – Now let me share something you need to do on your Date of Interview – 
Wake up early in the morning so that you have enough time to avoid any last minute hassle.
De-stress yourself first, Whatever you could do, you have done, Don't worry, if this job will be good for your Career, you will get it, else there is no reason to take tension.
Read the newspaper and find out if there is something related to the particular company or a particular Industry as a whole in the news, that will give you edge over the others.
Check your Dressing, clean, clear, pressed and wrinkle less.
Also, check your personal Hygiene once again. Correct it if required.
Note down some talking points and some question you want to ask in a piece of paper so that you don't forget them later.
Read your complete Resume once again, sometimes you forget what you have written in CV and your figures don't match with what you are saying.
Prepare your folder with CV and Marksheets, Certificates etc, credentials etc.
A small Bag with some essentials like Notes, Pen, Water Bottle, JD & Breath mint etc.
Ensure you reach atleast 10 minutes early so as to get yourself comfortable with the environment.
Bonus :
How to Manage BodyLanguage - Helpful All In One Interview Preparation Guide. Positive Signs.
What is Body Language? Your body language says alot about you. Correct BodyLanguage can be the biggest positive point for you and infact can help you coverup other negative points you may have in your resume, profile etc like Gap etc. The way you present yourself leaves a long lasting impression in the eyes of recruiter, even when you are not around. Do You Know – As per my personal experience, First 1 minute you make recruiter either interested or not interested in you. In your first 1 minute, it totally depends upon you how beautifully you have cracked the code for yourself. Recruiter starts making up his or her mind the moment you enter the room. Your BODY LANGUAGE depicts your hidden qualities like how jovial you are, How confident you are, how will you behave when there will be a stressful situation etc.
Some Key BodyLanguage Signs you must follow to build a positive impression in Interview
Enter the Room with pleasing smile on the Face. Not laughing literally 🙂 , Just a Little smile.
You should offer a Handshake with the interviewer, That shows your confidence. Shake the hand gently again with the pleasing smile.
Never shake your Legs while sitting in the interview chair, while it is irritating, it is also a sign of nervousness, you interviewer will notice it quickly.
Eye Contact is another sign of great body language. You need to ensure eye contact with all interviewers in the room simultaneously. Eye contact confirms that you are attentive and focusing there. BUT. Don't keep staring ok. Infact you may slip your eyes to other parts of the Face for few seconds and then again at Eyes. 
Sit Straight on your interview chair.
You should actively Nod your head while listening to the interviewer. 
Keep your Palms up, dont hide them. Use them as a support of what you are saying. Gesture while speaking, Moving fingers, touching fingers while sharing some data or a fact etc are the examples of hand gestures.
Don't Miss out on :
Some Commonly Asked Questions | Best Interview Preparation Questions
Not Sure what Interviewer might Ask?? Here is the list.
Take me through your CV or Resume
Tell me about yourself. 
Briefly state your 5 strength and weakness? 
Tell me about something that you have not mentioned in your resume. 
Most Stressful situation in your professional life and How did you handled it?
What is more important to you, Success or Integrity?
How do you copeup with failures? 
Describe yourself.
Your hobbies?
What Disappoints you?
Your Career Goals and Ambitions?
first 10 things you will do on your first day with us.
What can we expect from you in the initial 6 months of the job?
Given the latest economic scenerio, what challenges you see for us as an organisation?
How can we leverage the opportunity on the recent announcement by the regulator?
Do you consider yourself successful? Why? If yes, How do you handle success? 
How do you handle  work pressure? 
Are you a Good team player or Good Team manager?
How you have improved yourself over the years in your professional life?
Prove your leadership skills qualities?
Describe a typical work day. 
Define Success to you?
Where do you see yourself after 5 years? 
Why do you want to leave your current organisation?
Who is your Greatest source of inspiration in life?
Whom do you compare yourself to? 
Why this job a right fit for you and your career aspirations?
How well do you adjust yourself in New company, new environment and peer group etc? 
What would your co-workers describe about your personality?
How do you keep yourself Motivated and What motivates you? 
What Initiatives you have taken in your previous roles?
Do you like to involve your boss in case you find any difficulty?
What will you do if you see your Boss doing anything wrong and against the policy ? Will you report or not as he is your boss?
Do you find yourself comfortable in making quick decisions?
Are you a good decision maker?
What is a dream job to you? 
Why there is a Describe the gap in your employment history. 
Would you rather be liked or respected? 
Why do you want to change jobs? 
Were you ever fired in any of your previous organisations? if yes, Why were you laid-off? 
Describe your ideal boss. 
What do you expect from a supervisor in terms of goal setting and performance review? 
Have you ever encountered a situation related to team member escalation on your behaviour?
What did you leave your last job without getting new job?
Why are you changing your industry and role with every job change you have made?
You are out of work from last few months/year, Why?
What is your Fixed and Variable Pay.
Will you be able to join us without any salary hike?
What are your salary expectations? 
When were you promoted last? Why weren't you promoted at your last job? 
Why would you accept a job with lesser salary ?
Sell me yourself.
How you rate yourself better then other candidates for the job?
Are you overqualified for this job? 
Mention your most relevant educational background. 
How would your team and peers rate you? What will they like most about you?
Do you keep your teams motivated? How?
State fews steps, how will you minimise the attrition?
How do you manage Change?
You find your self coping up with change?
Which KRA of this profile sounds most challenging to you?
What acquired strength you think will help you the mostto be successful here?
Why are you interested in a non-management job?
Is your boss happy with your performance?
What were your last ratings?
Your ratings were too low?
Why there is almost no increment in your salary from last 3 years?
You find yourself comfortable with same routine job or new challenges everyday?
Do you make mistakes? What have you learned from them?
What was the biggest accomplishments in your present role? 
If given an option, You would prefer to work as an Individual contributor or as part of a team? 
Have you ever managed clients?
Are you ok to work in a client facing role?
How you have been successful in getting new business for your organisation?
Describe how you managed a problematic employee. 
How you find yourself successful in improving the productivity of your team members?
What can you contribute to growth and success of this company? 
Do you think our brand better than your current employer? IF so, Why?
What do you know about us? List few things which needs improvement in our organisation and strategies?
Are you ok for 50% travel in a month?
How soon you can join us?
Anything you want to ask about the role and company, plz feel free to ask.