I have collected the best 55 Army Quotes that will inspire you. Some of the quotes were said by the Army Officers and Soldiers. Our Army is the shield of our country protecting us from external threats. It is the sacrifice of our Indian soldiers that we can sleep peacefully at night.
The army has sacrificed so much for us that we should thank these people for doing so much for us. Not only the men in the military but also the women has given so much for their country.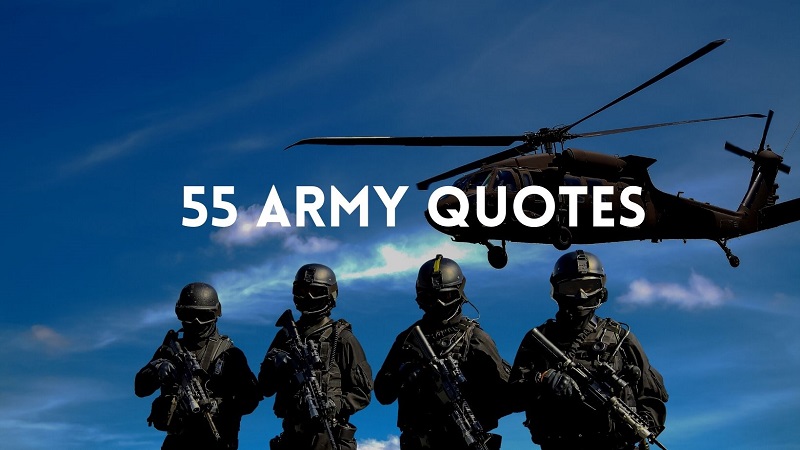 Indian Army motivational quotes
Let's start with amazing quotes dedicated to the Indian Army.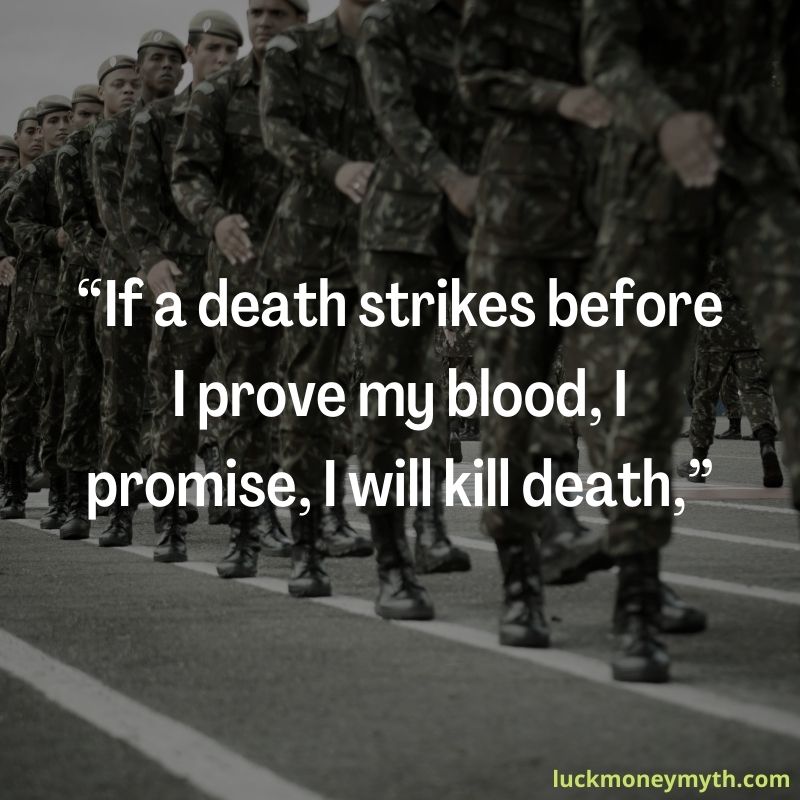 "If a death strikes before I prove my blood, I promise, I will kill death."

Captain Manoj Pandey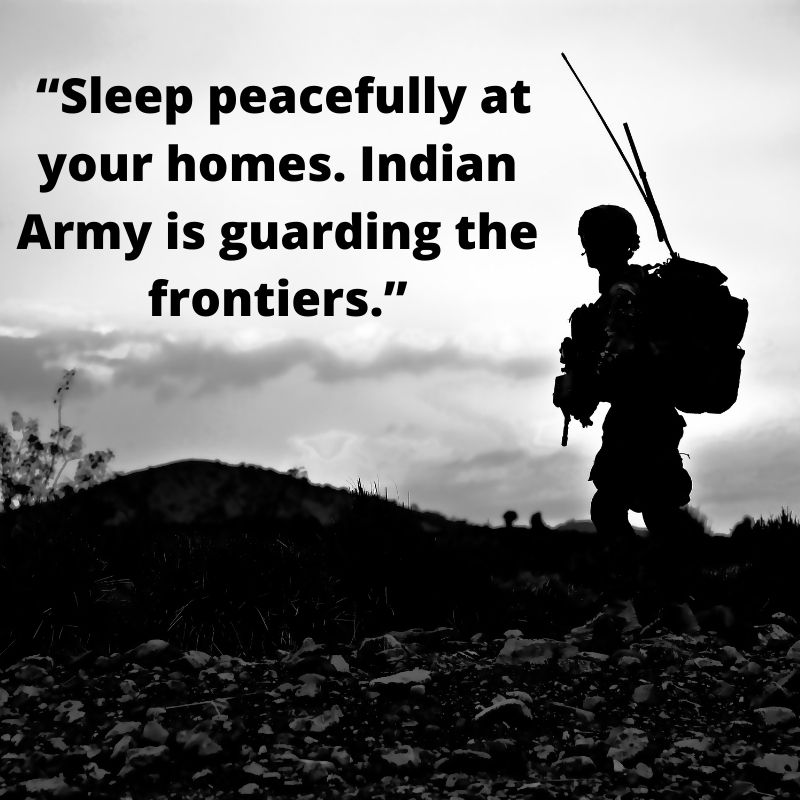 "Sleep peacefully at your homes. Indian army is guarding the frontiers."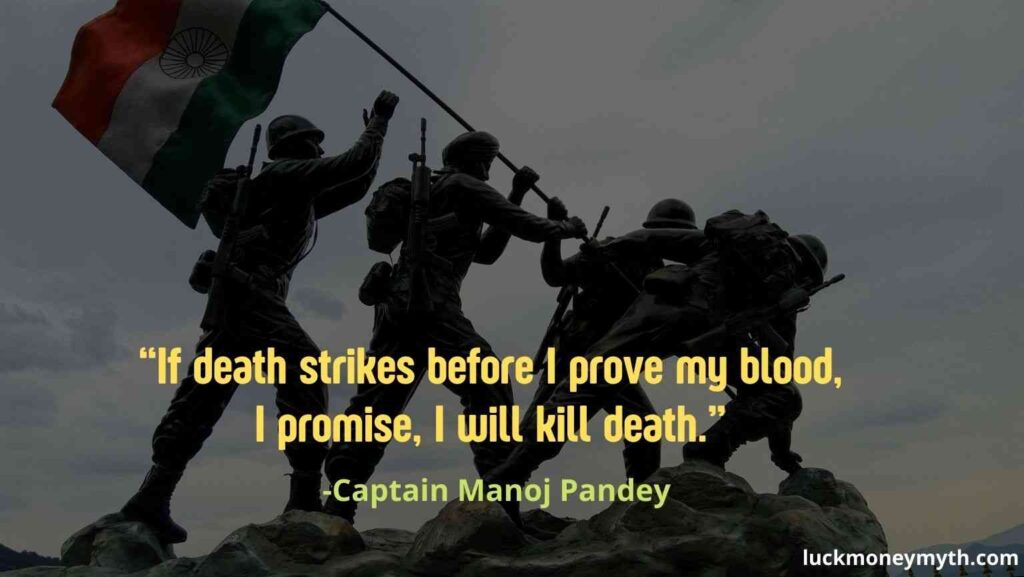 "If death strikes before I prove my blood, I promise, I will Kill death."

– Captain Manoj Pandey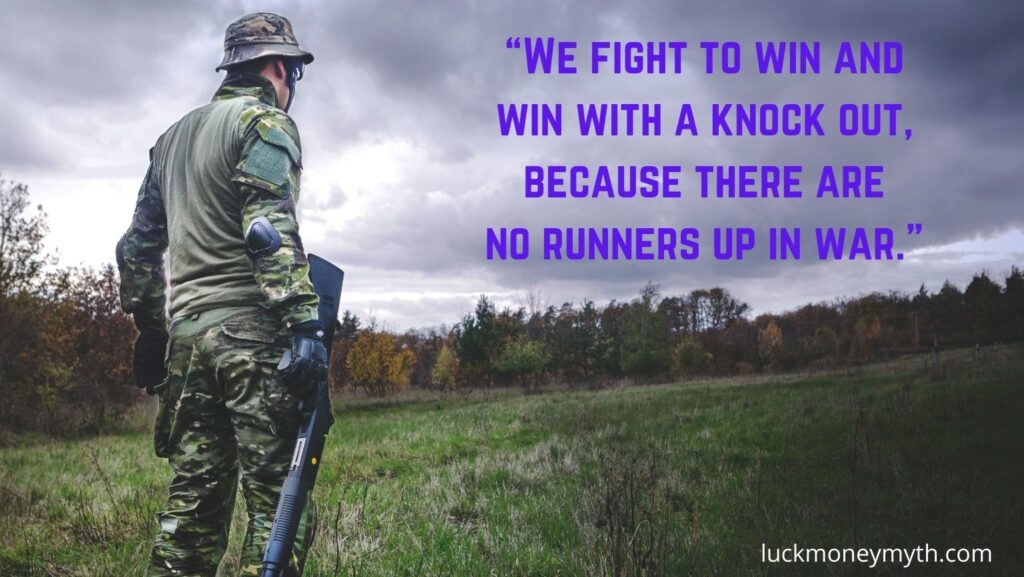 "We fight to win and win with a knock out,because there are no runners up in war."

-General JJ Singh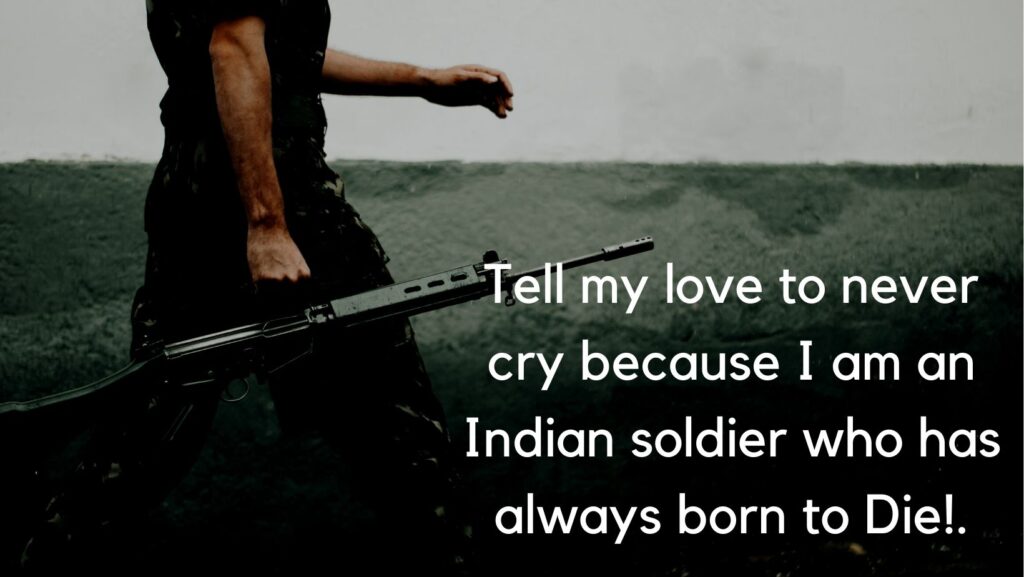 Tell my love to never cry because I am an Indian soldier who has always born to Die!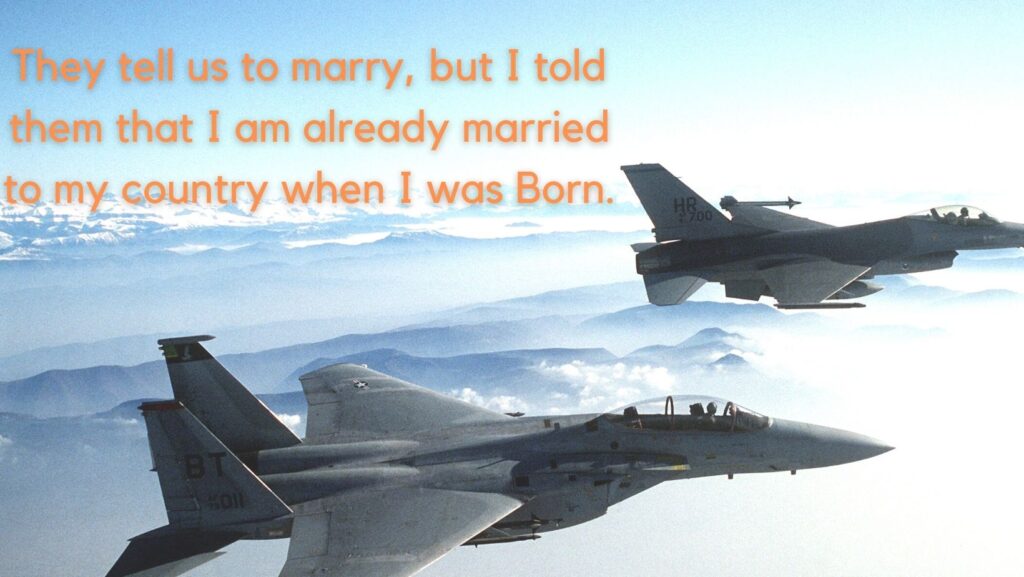 They tell us to marry, but I told them that I am already married to my country when I was Born.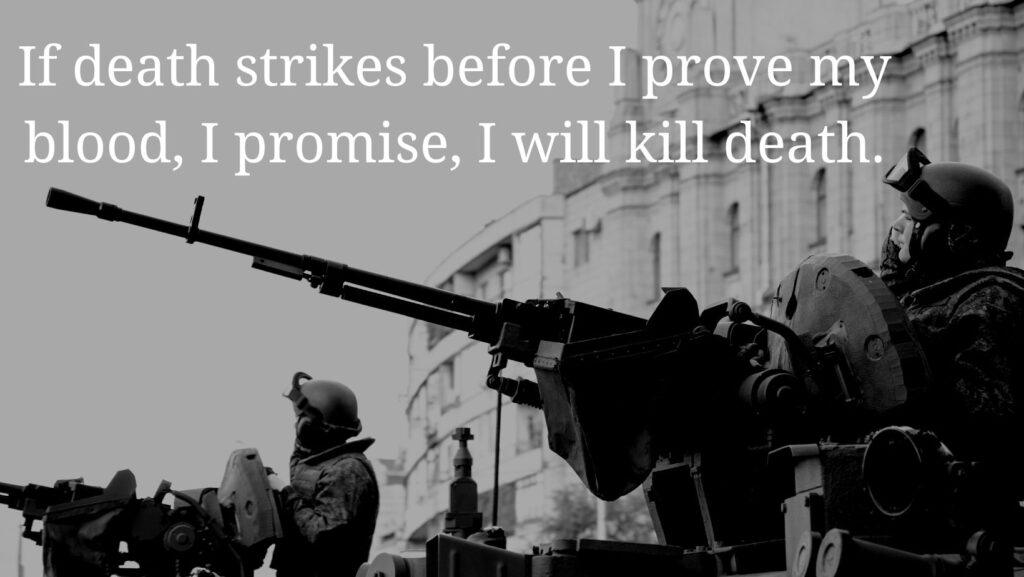 If death strikes before I prove my blood, I promise, I will kill death
Must read: Guru Nanak motivational quotes, Sadhguru quotes, good night quotes, Lord Krishna quotes, best women quotes, Gulzar quotes
Two stars on my shoulder are better than millions in the sky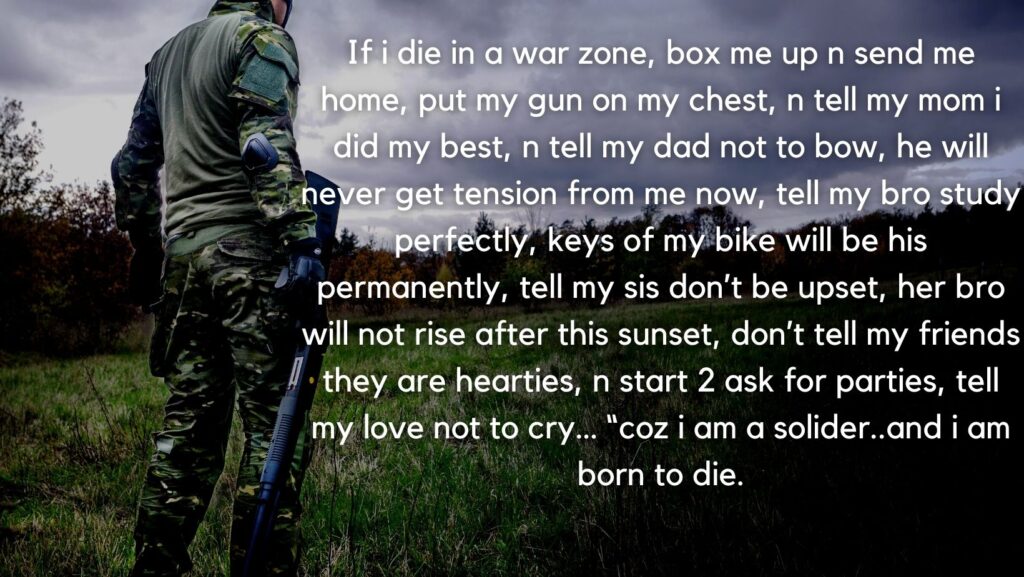 If i die in a war zone, box me up n send me home, put my gun on my chest, n tell my mom i did my best, n tell my dad not to bow, he will never get tension from me now, tell my bro study perfectly, keys of my bike will be his permanently, tell my sis don't be upset, her bro will not rise after this sunset, don't tell my friends they are hearties, n start 2 ask for parties, tell my love not to cry… "coz i am a solider..and i am born to die.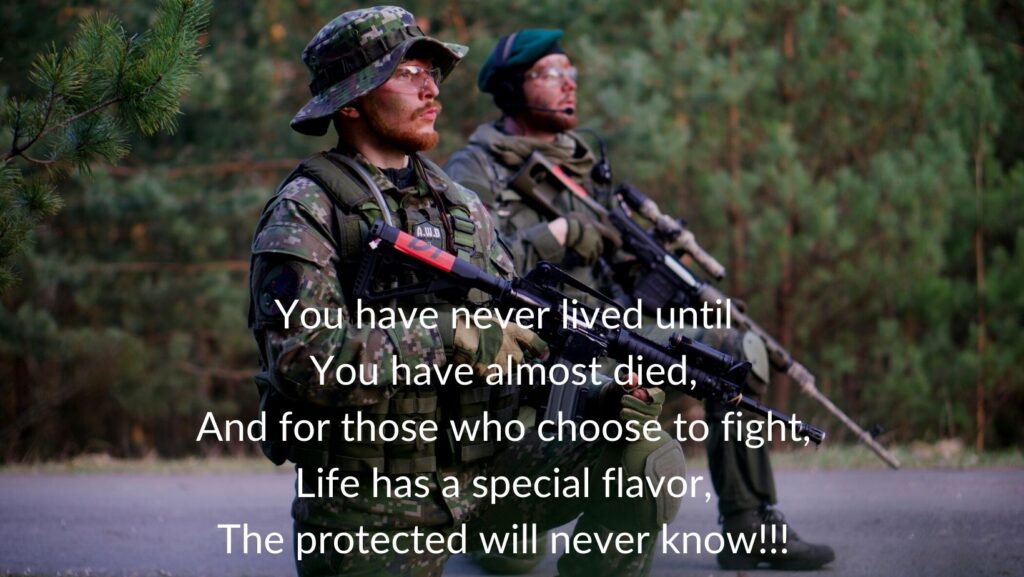 You have never lived until
You have almost died,
And for those who choose to fight,
Life has a special flavour,
The protected will never know!!!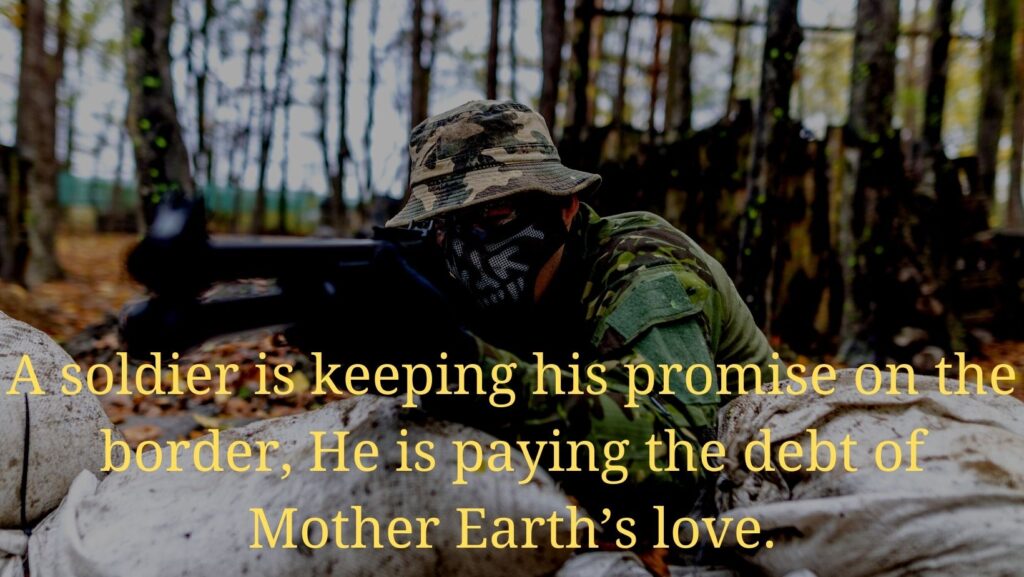 A soldier is keeping his promise on the border, He is paying the debt of Mother Earth's love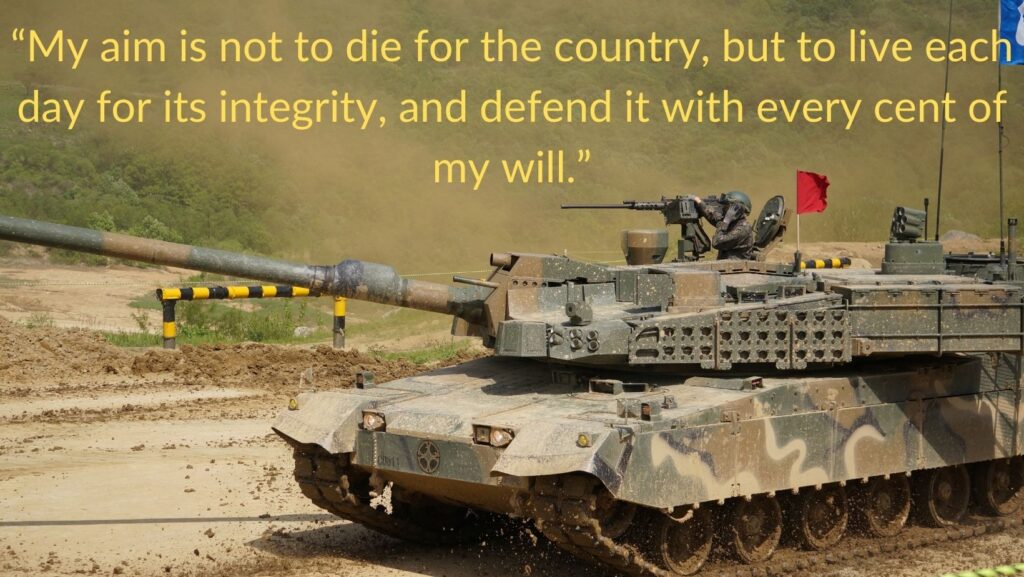 My aim is not to die for the country, but to live each day for its integrity, and defend it with every cent of my will.
Brave men rejoice in adversity, just as brave soldiers triumph in war .
I feel an army in my fist.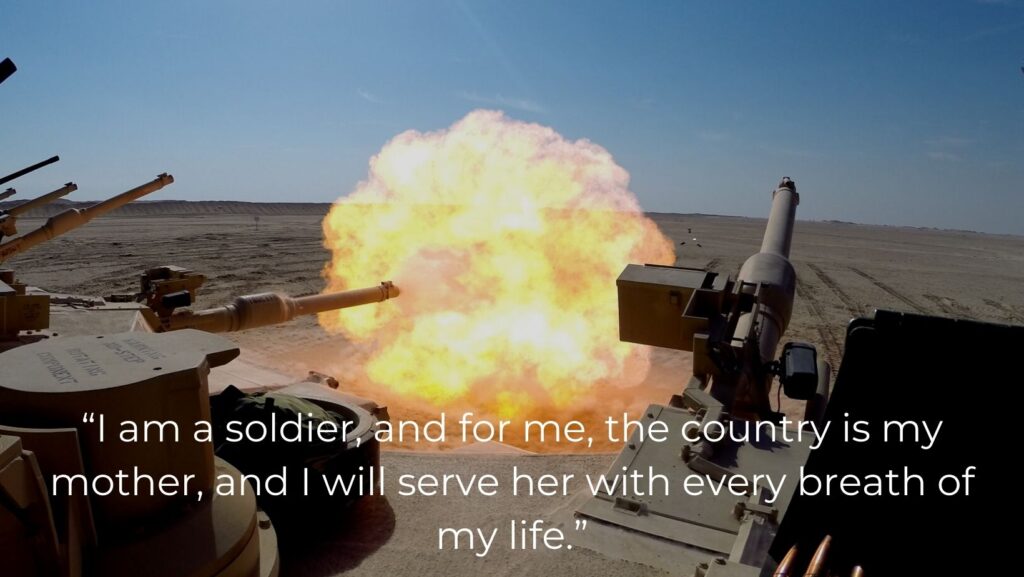 I am a soldier, and for me, the country is my mother, and I will serve her with every breath of my life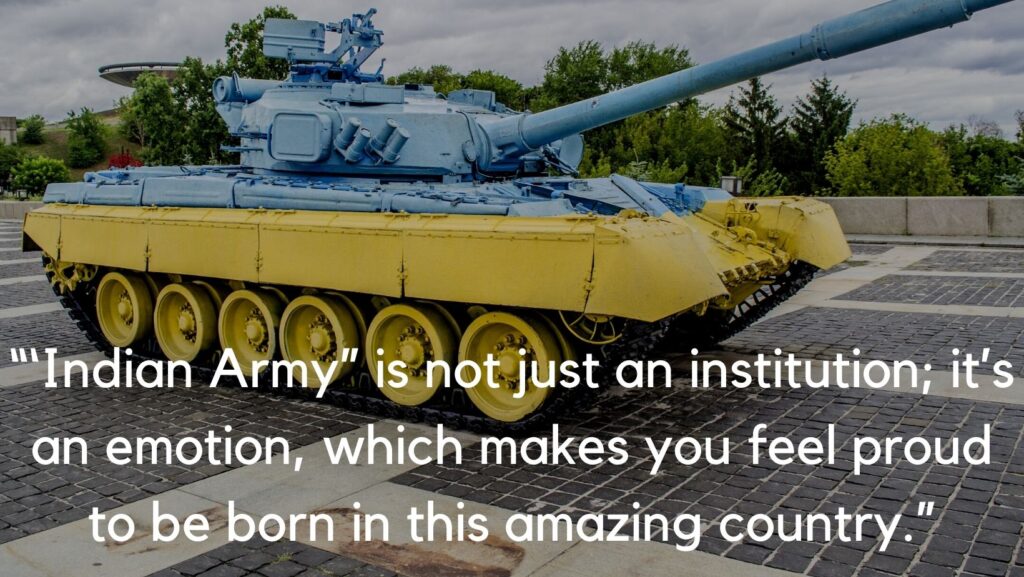 "'Indian Army" is not just an institution; it's an emotion, which makes you feel proud to be born in this amazing country."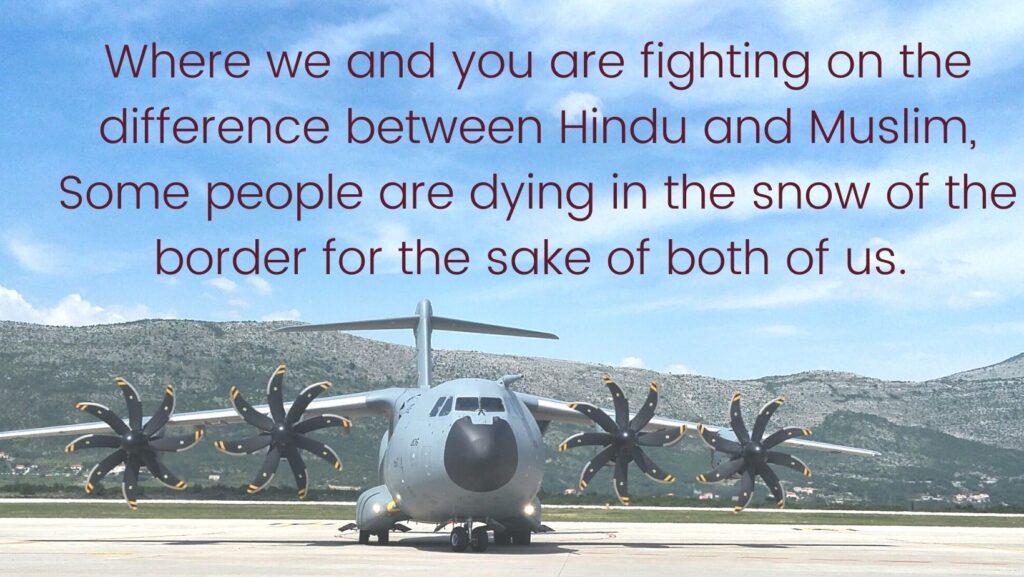 Where we and you are fighting on the difference between Hindu and Muslim,
Some people are dying in the snow of the border for the sake of both of us
Fear fears getting close to the place, where an Indian Army soldier is standing and protecting the motherland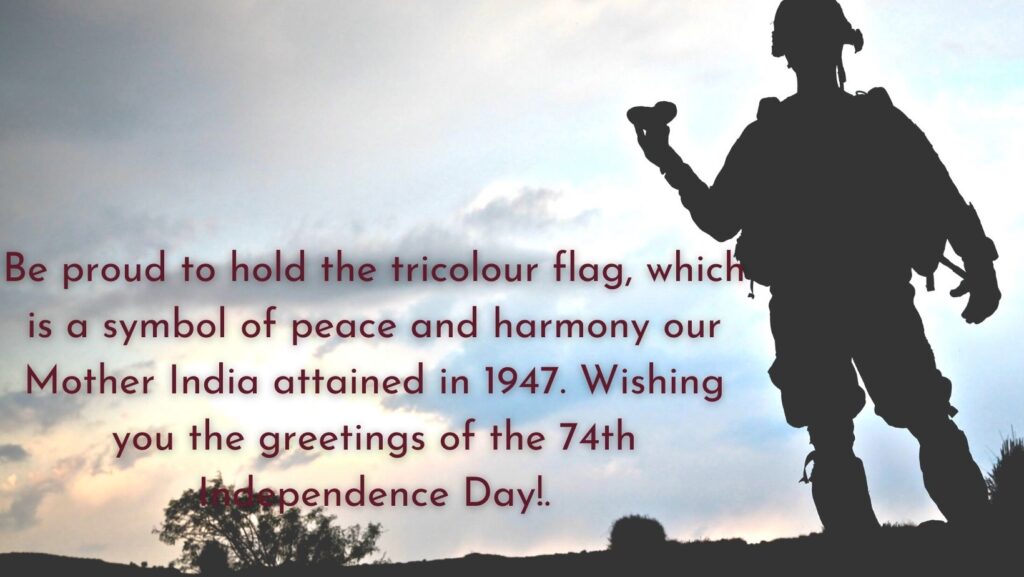 Be proud to hold the tricolour flag, which is a symbol of peace and harmony our Mother India attained in 1947. Wishing you the greetings of the 74th Independence Day!
We don't seek fame nor money, We seek only the glory of Tri-colour, and it is the only thing that keeps us going in life.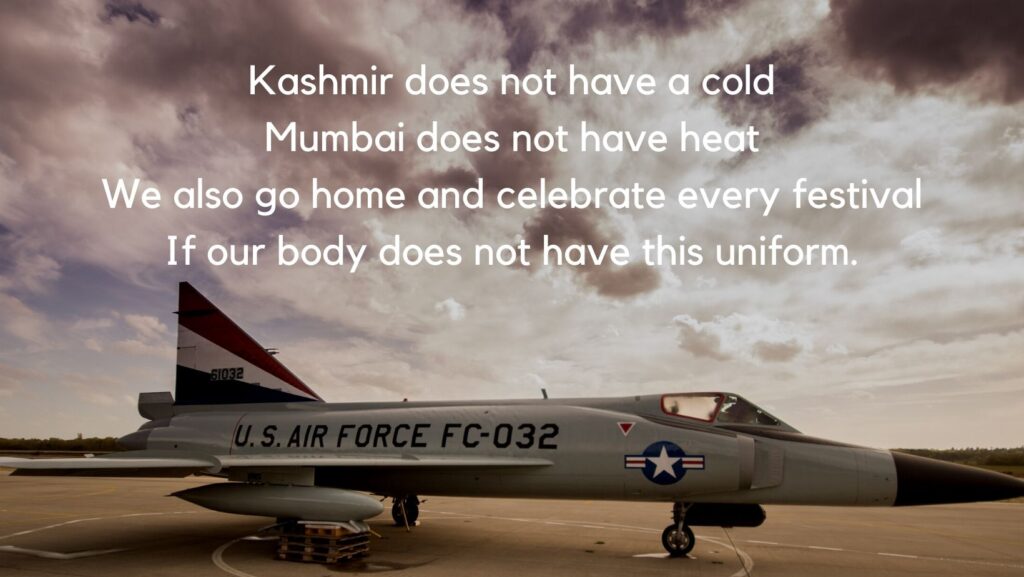 Kashmir does not have a cold
Mumbai does not have heat
We also go home and celebrate every festival
If our body does not have this uniform
TOUGH TIMES DON'T LAST, TOUGH MEN DO. You become an adult at 18, Serve in Indian navy for 10 years and become a man. When you go home, tell them of us and say, for their tomorrow, we gave our today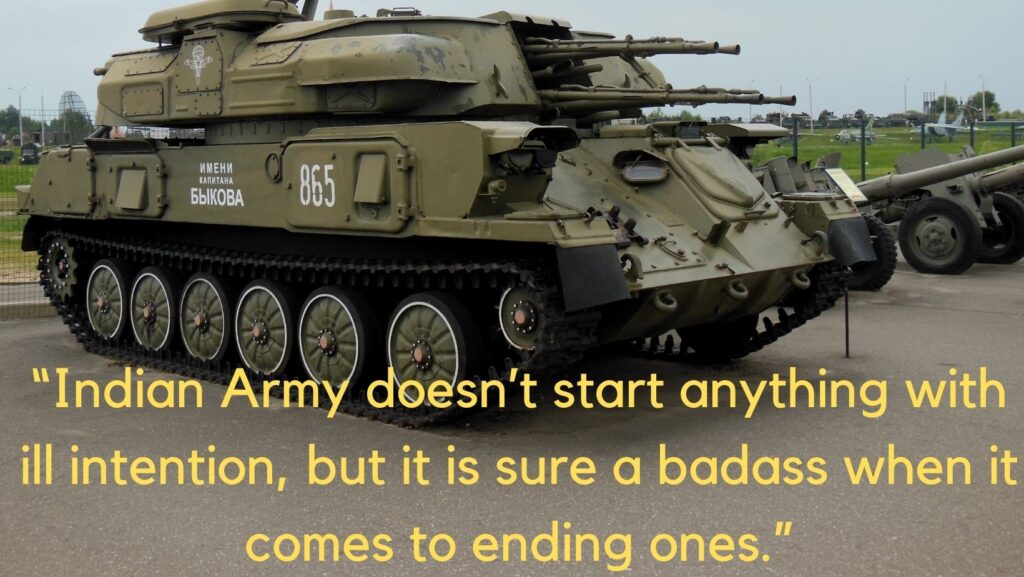 Indian Army doesn't start anything with ill intention, but it is sure a badass when it comes to ending ones.
It is the love for the nation and people of the nation that inspires Indian Army to be such a strong and inspiring force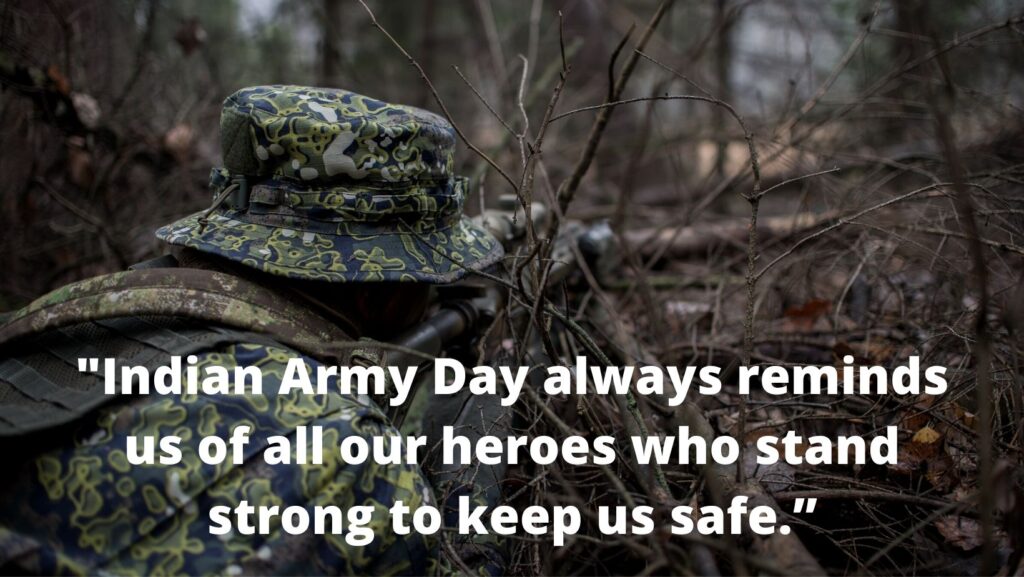 Indian Army Day always reminds us of all our heroes who stand strong to keep us safe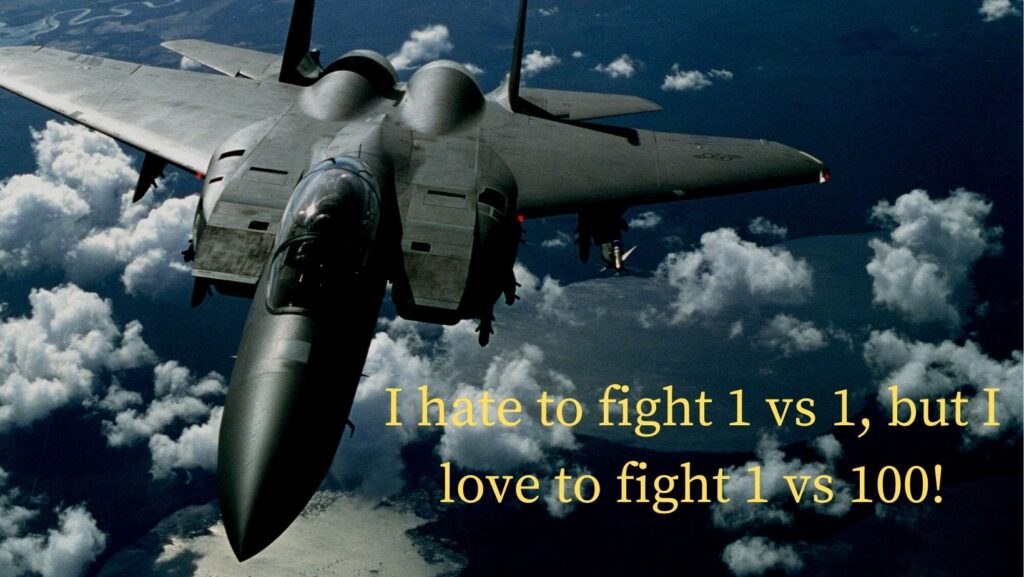 I hate to fight 1 vs 1, but I love to fight 1 vs 100!
Indian Army quotes in English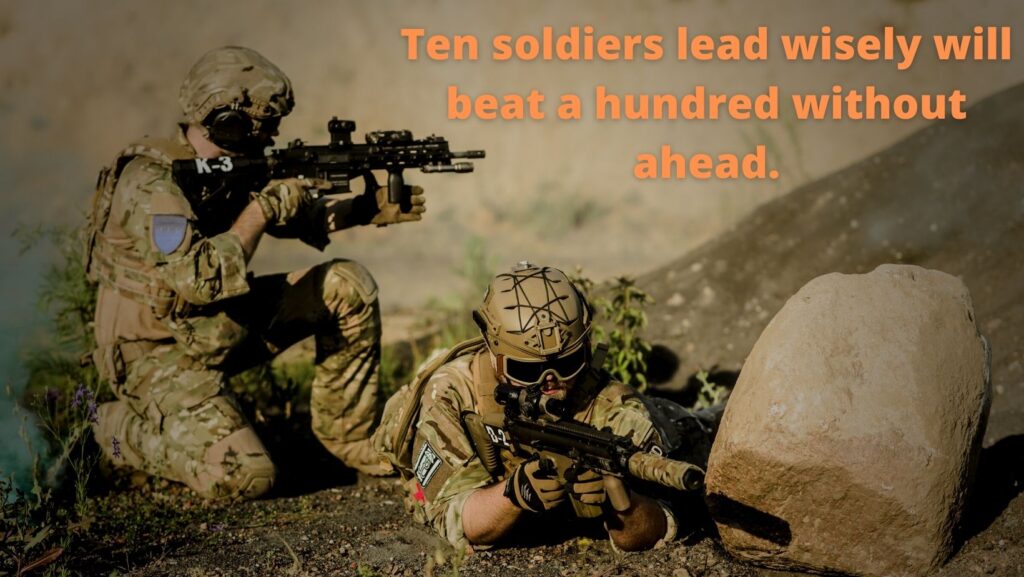 Ten soldiers lead wisely will beat a hundred without ahead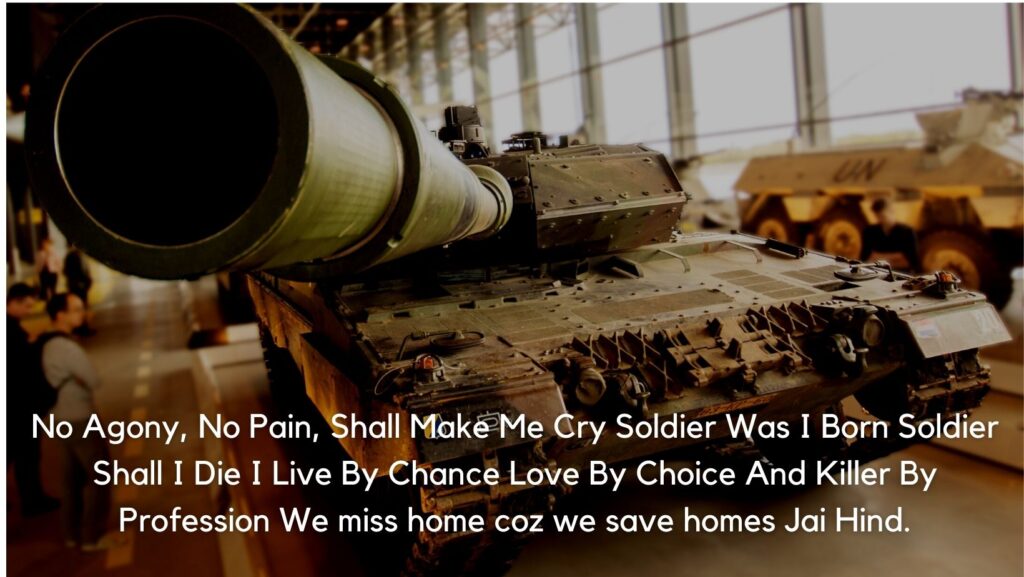 No Agony, No Pain, shall make me cry soldier was I born soldier shall I die I live by chance love by choice and killer by profession we miss home coz we save homes Jai hind.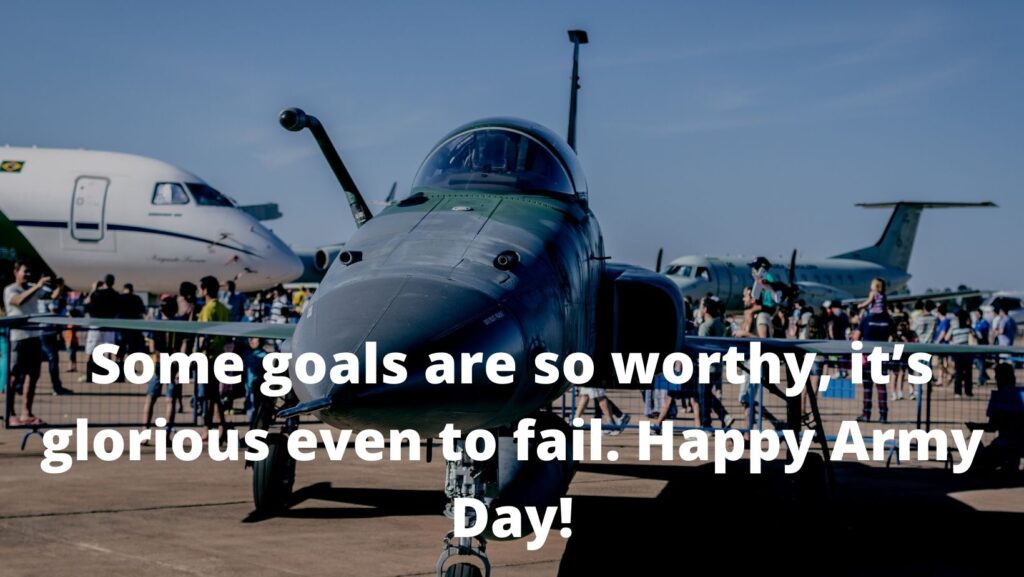 Some goals are so worthy, it's glorious even to fail. Happy Army Day!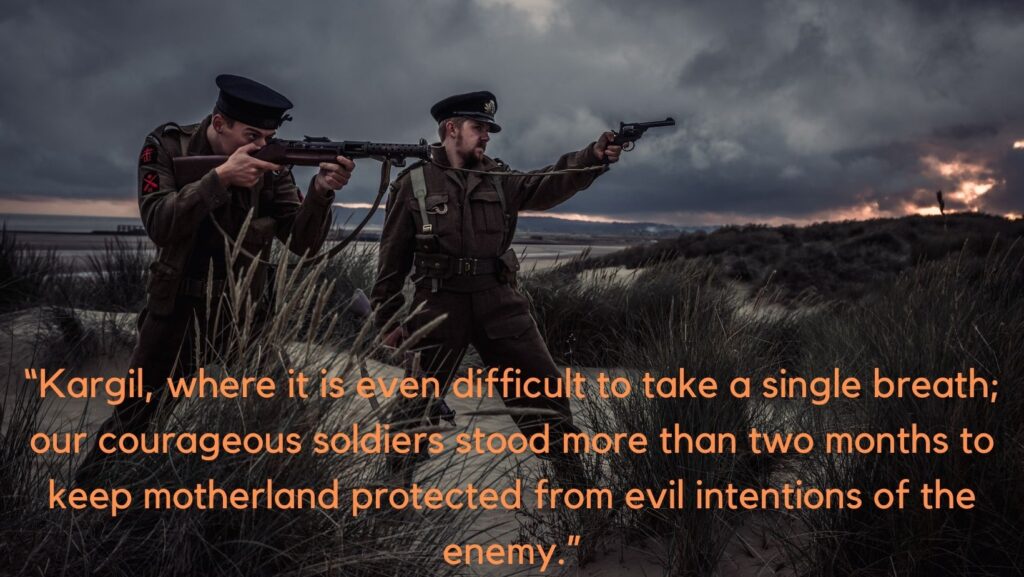 Kargil, where it is even difficult to take a single breath; our courageous soldiers stood more than two months to keep motherland protected from evil intentions of the enemy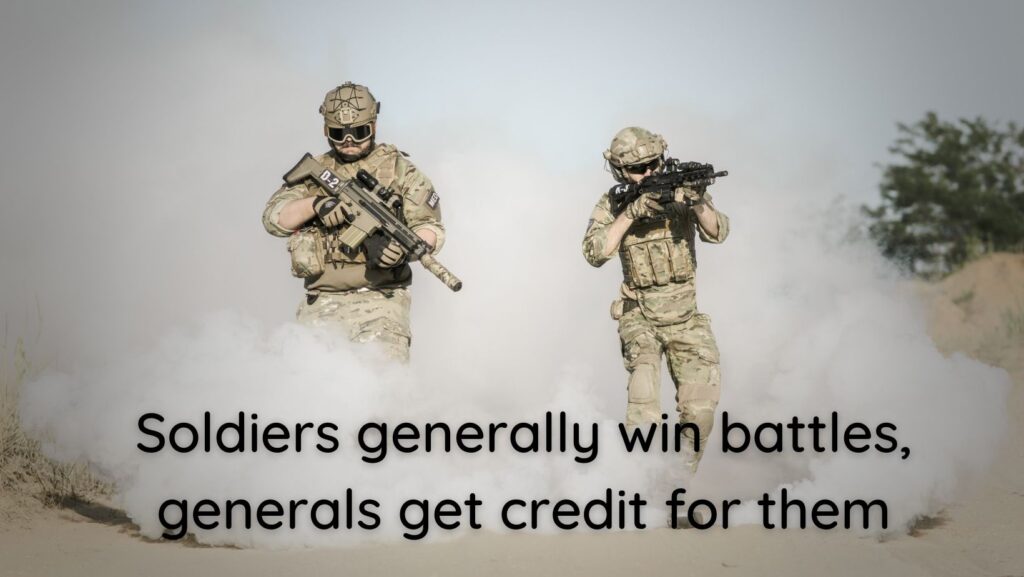 Soldiers generally win battles, generals get credit for them
No matter how old a soldier is he is called a young man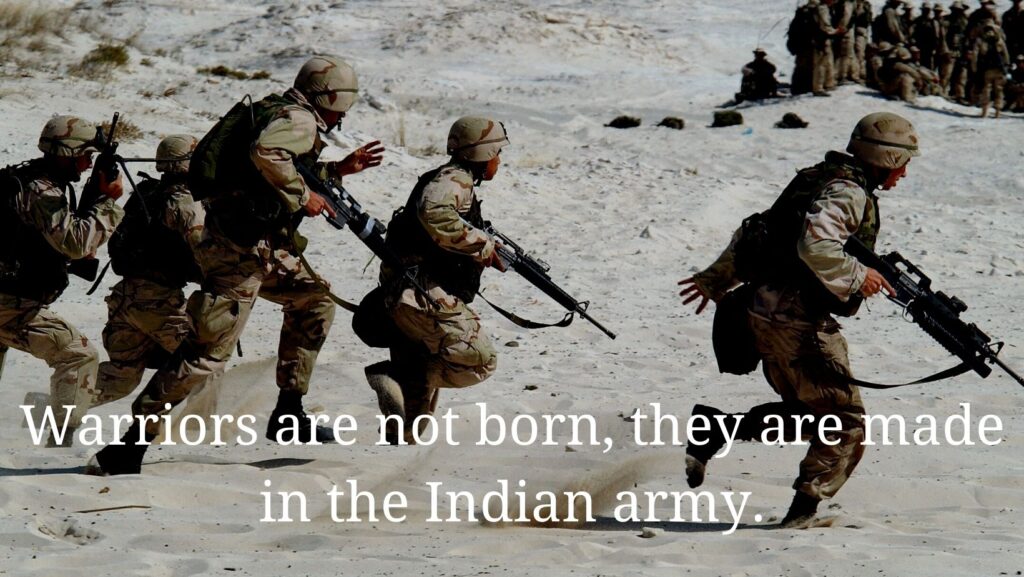 Warriors are not born, they are made in the Indian army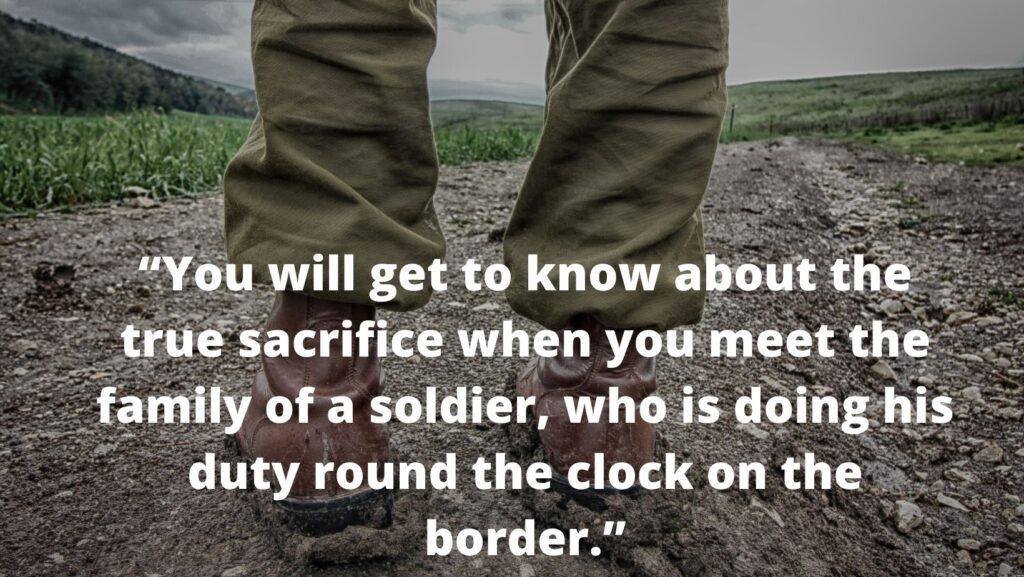 You will get to know about the true sacrifice when you meet the family of a soldier, who is doing his duty round the clock on the border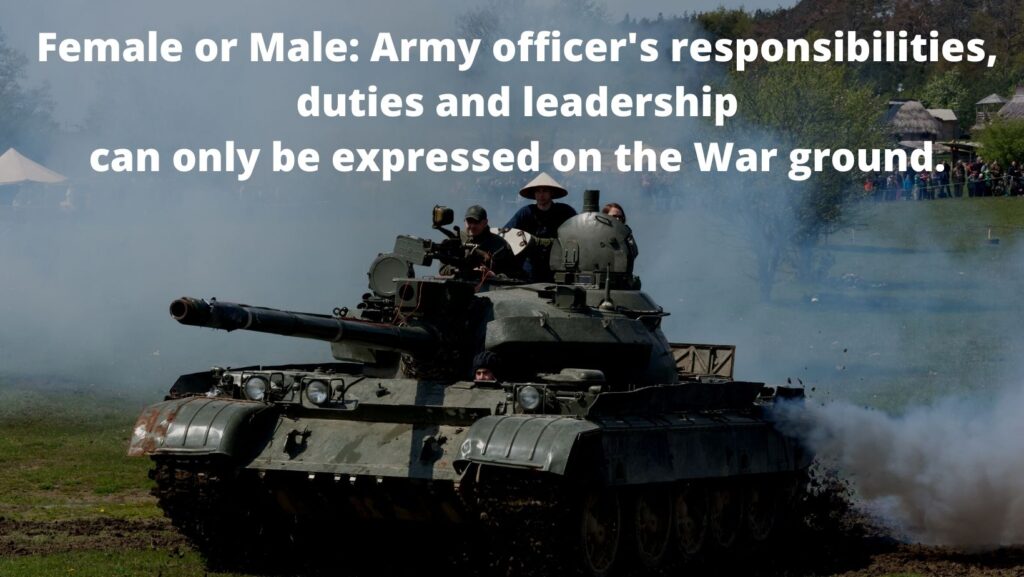 Female or Male: Army officer's responsibilities, duties and leadershipcan only be expressed on the War ground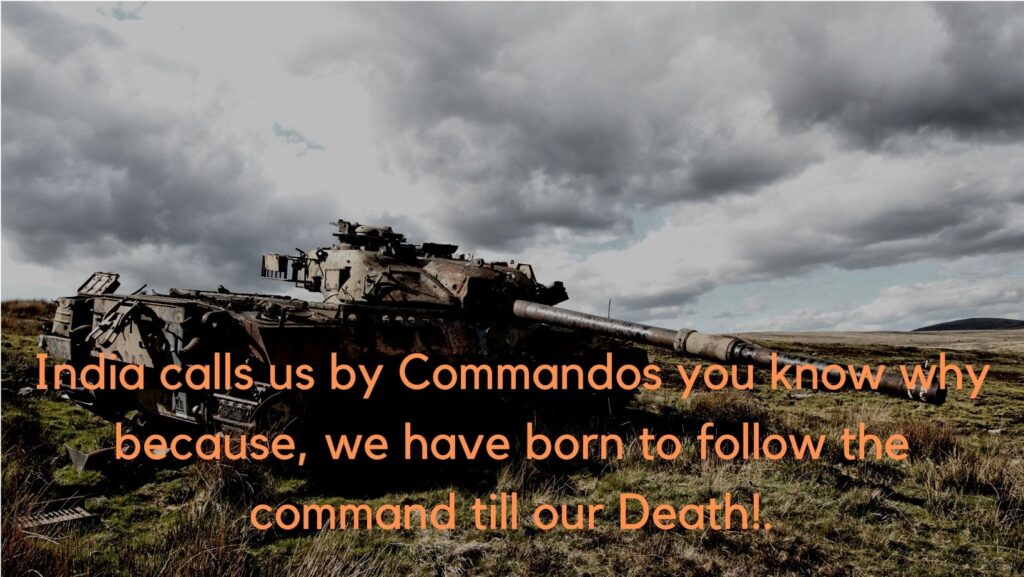 India calls us by Commandos you know why because, we have born to follow the command till our Death!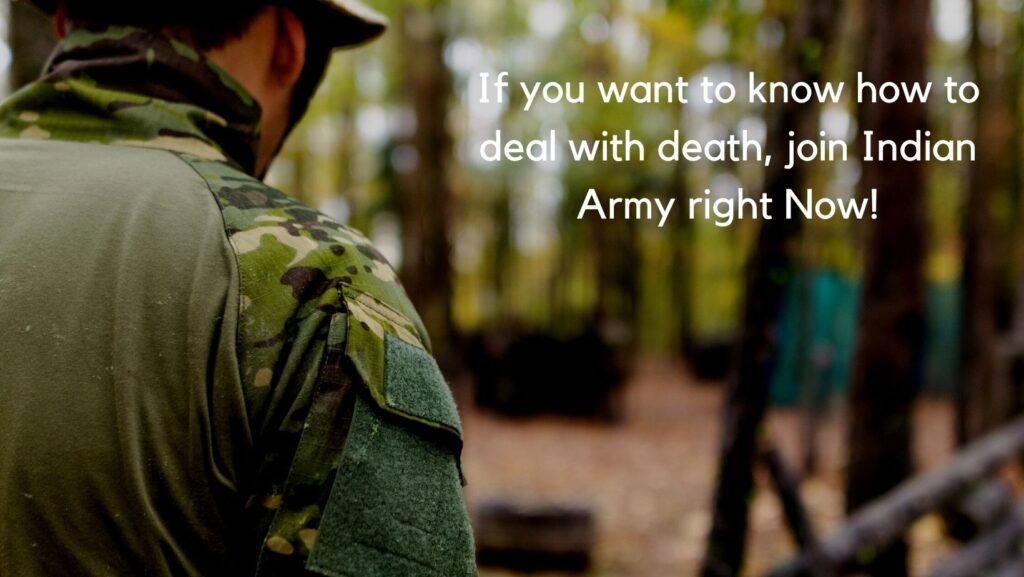 If you want to know how to deal with death, join Indian Army right Now!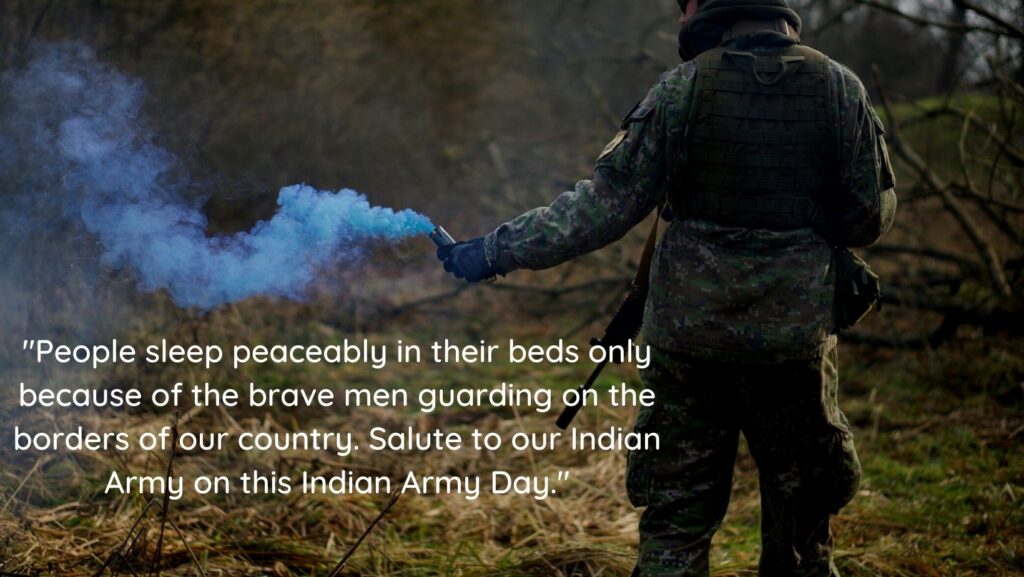 People sleep peaceably in their beds only because of the brave men guarding on the borders of our country. Salute to our Indian Army on this Indian Army Day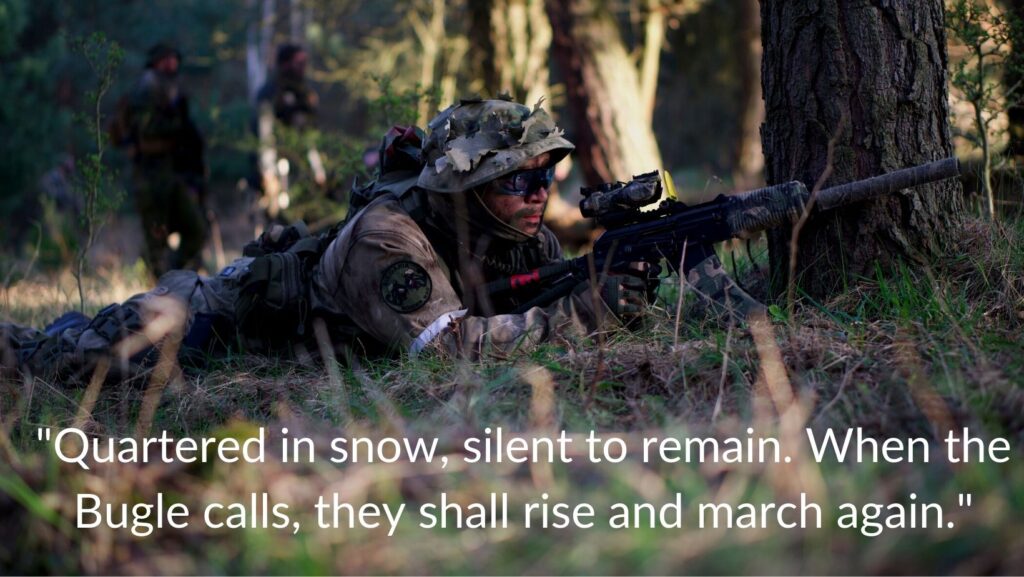 Quartered in snow, silent to remain. When the Bugle calls, they shall rise and march again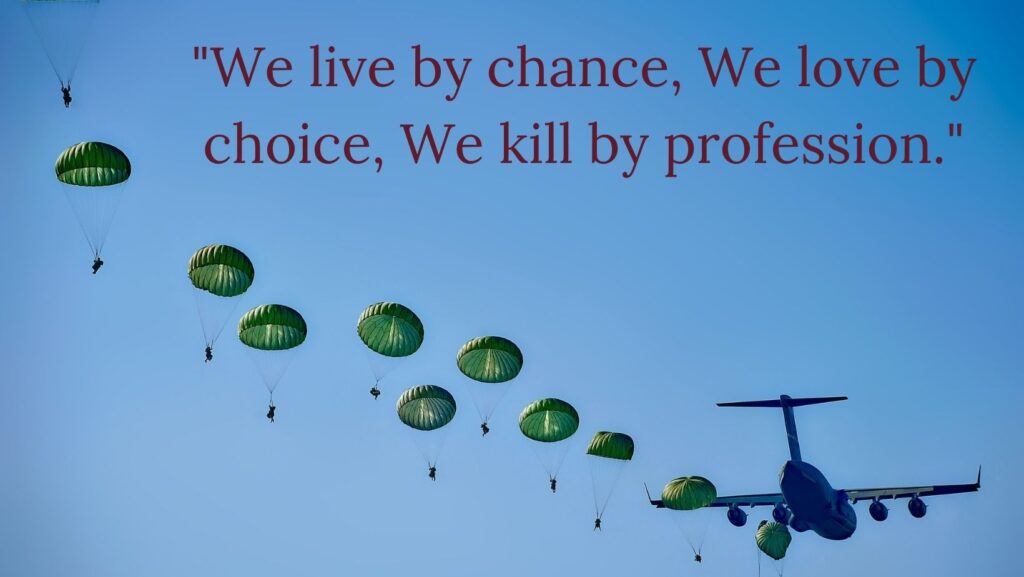 We live by chance, We love by choice, We kill by profession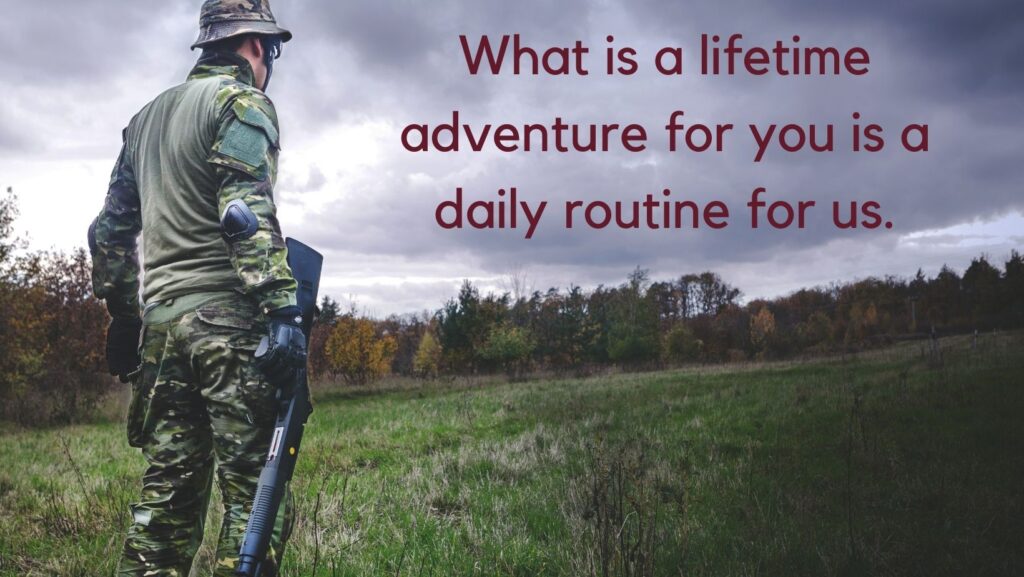 What is a lifetime adventure for you is a daily routine for us
To find us, you must be good, to catch us you must be fast, but to beat us…………you must be kidding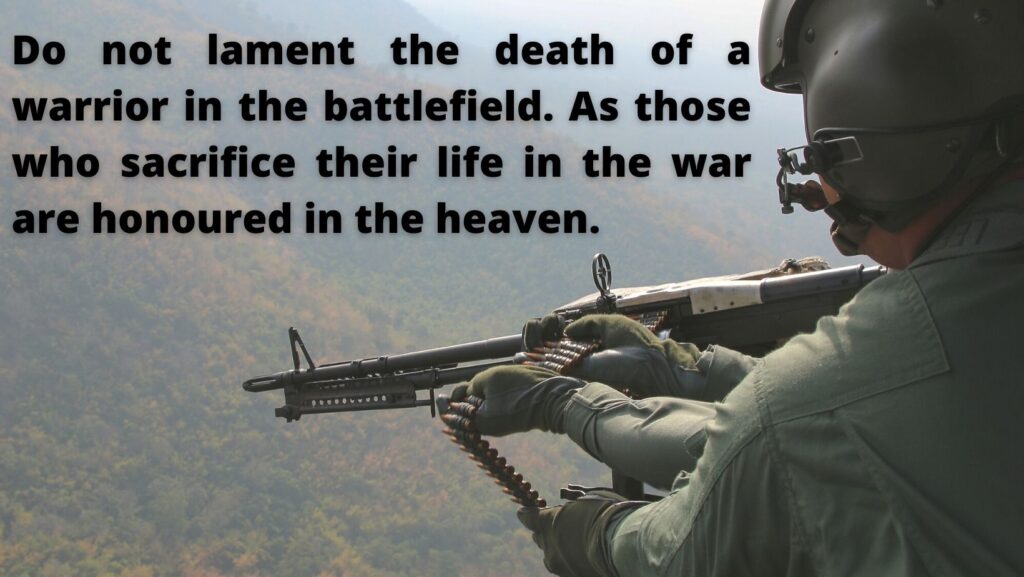 Do not lament the death of a warrior in the battlefield. As those who sacrifice their life in the war are honoured in the heaven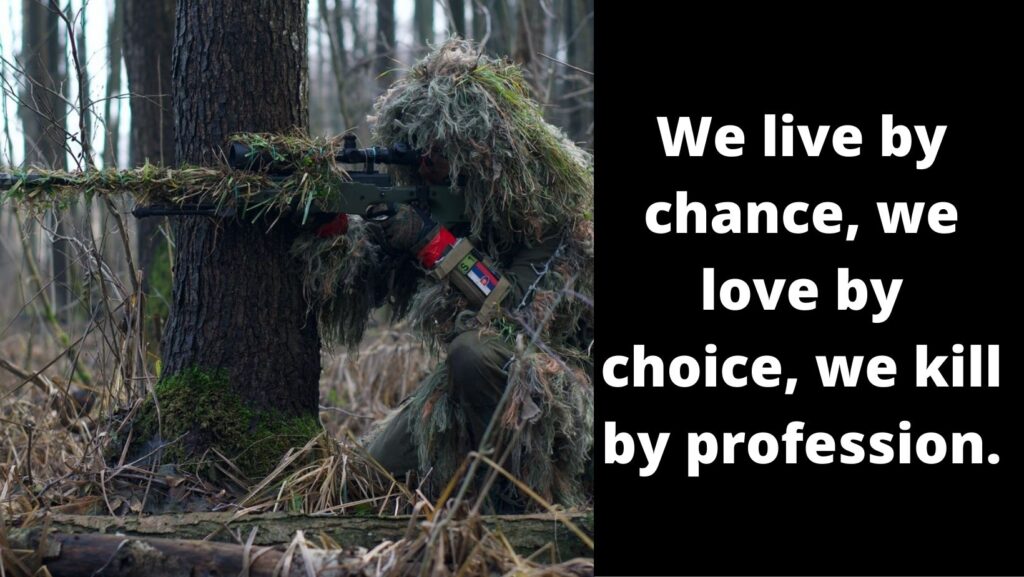 We live by chance, We love by choice, We kill by profession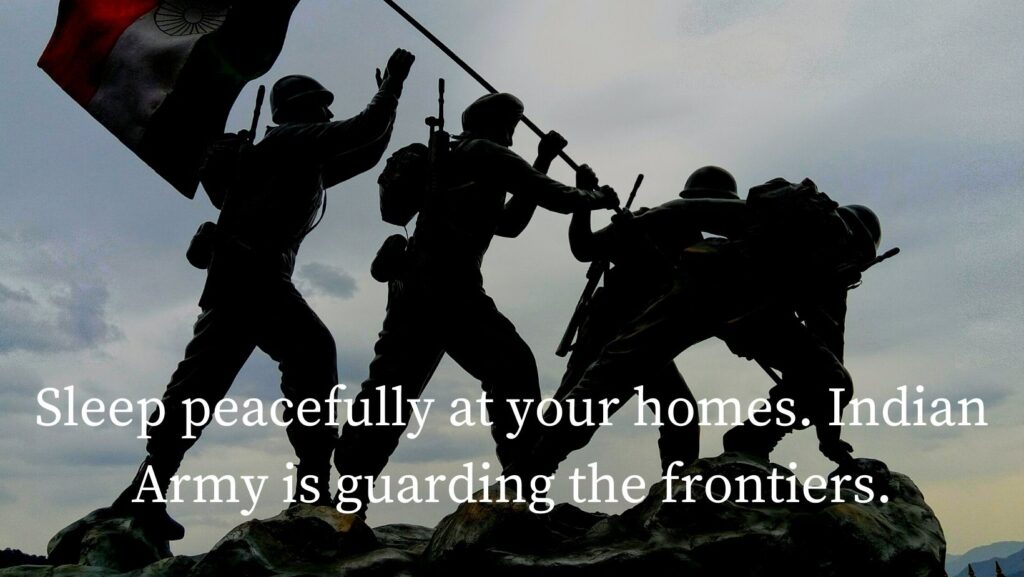 Sleep peacefully at your homes. Indian Army is guarding the frontiers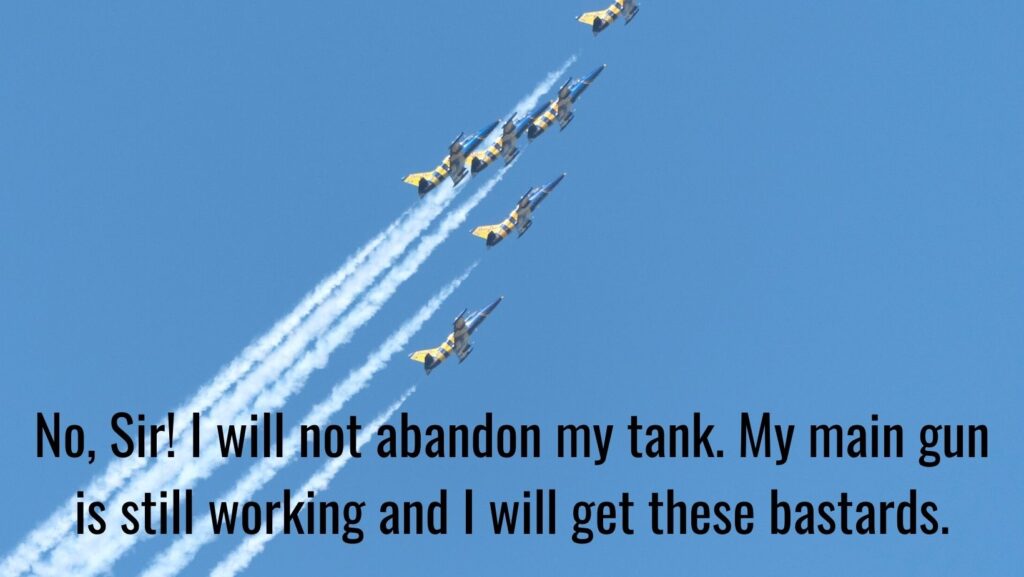 No, Sir! I will not abandon my tank. My main gun is still working and I will get these bastards
Recommended: Gulzar Sahab Quotes | Women's Quotes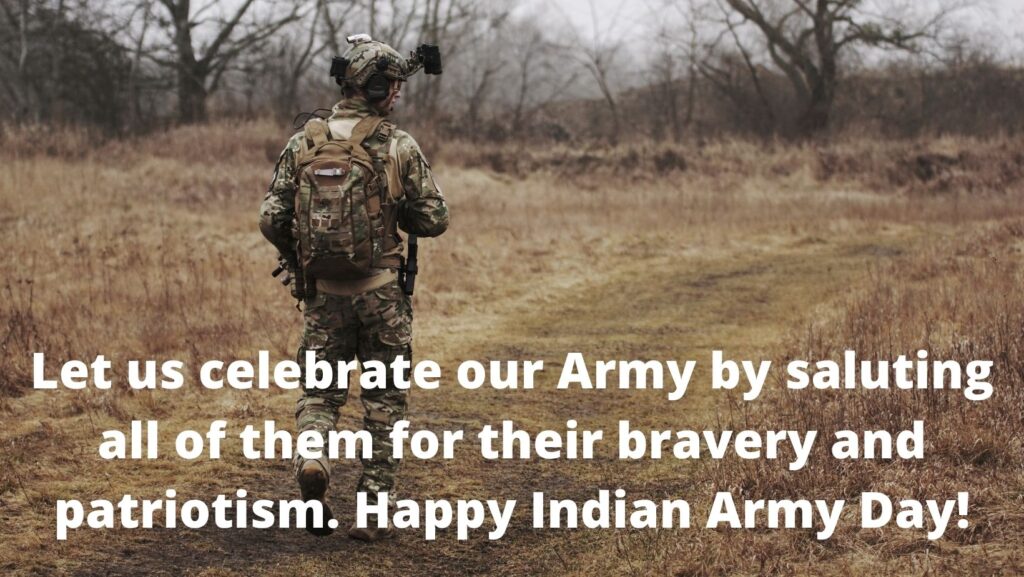 Let us celebrate our Army by saluting all of them for their bravery and patriotism. Happy Indian Army Day!
It is fatal to enter a war without the will to win it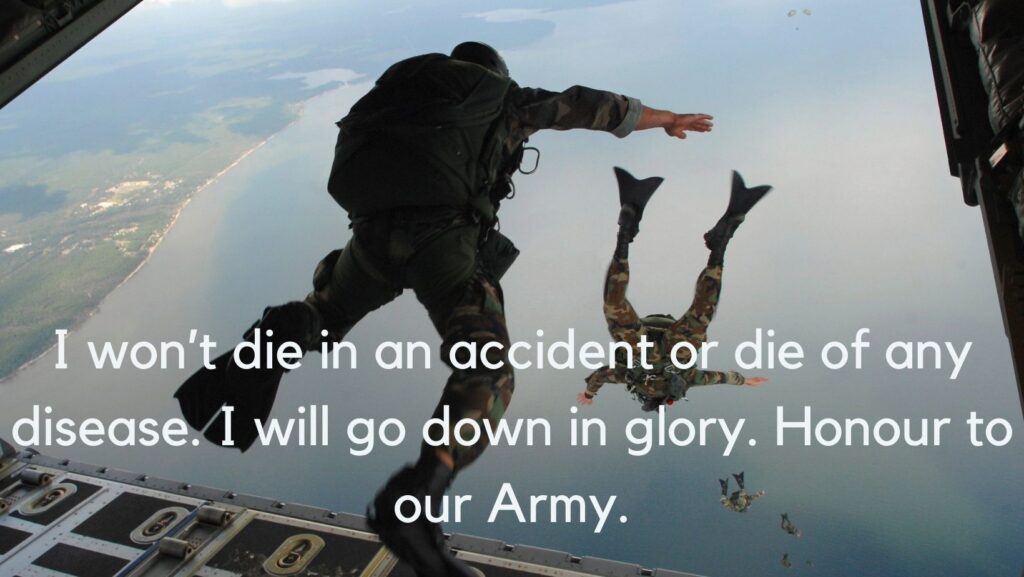 I won't die in an accident or die of any disease. I will go down in glory. Honour to our Army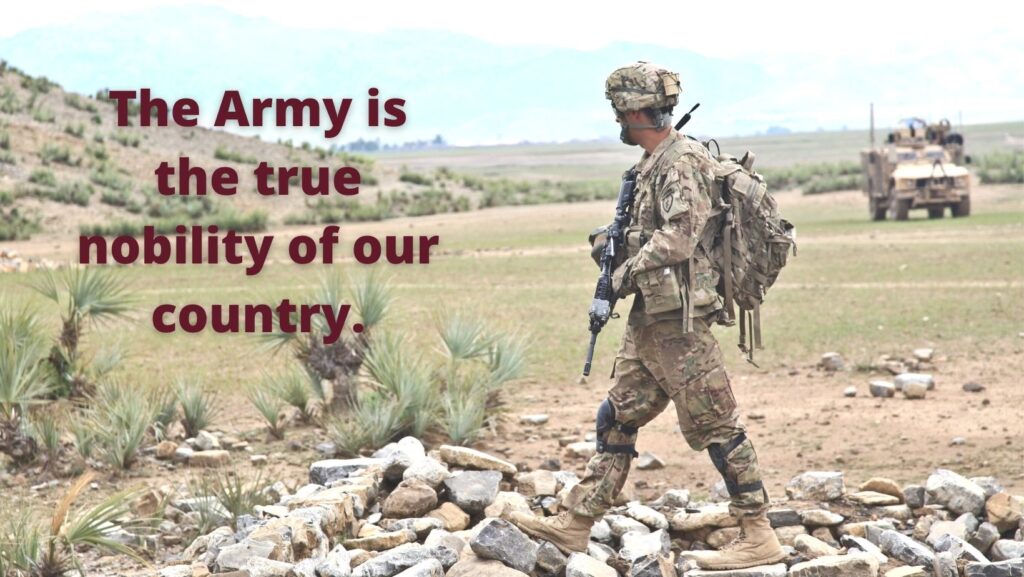 The Army is the true nobility of our country
Indian Army quotes by soldiers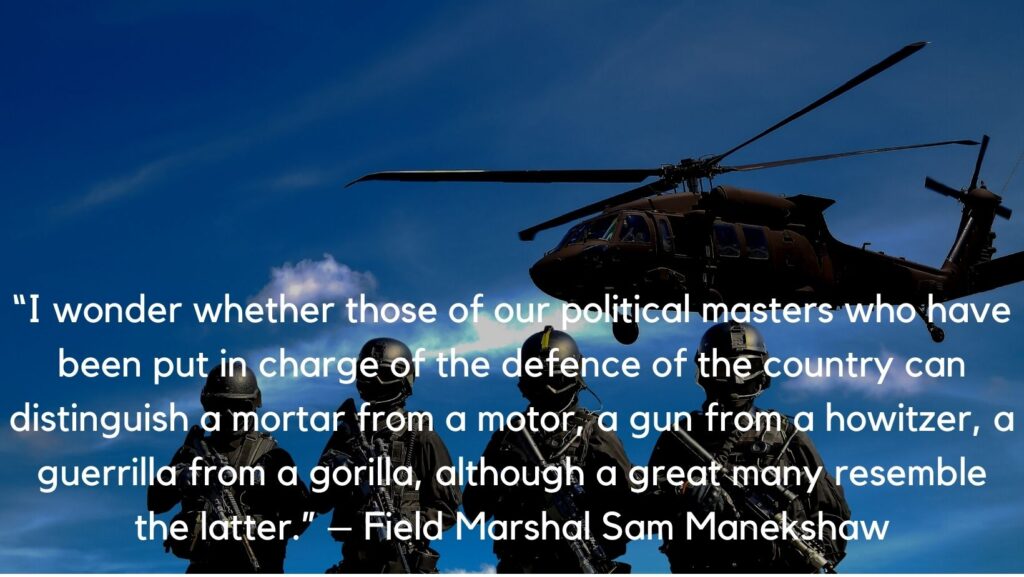 "I wonder whether those of our political masters who have been put in charge of the defence of the country can distinguish a mortar from a motor, a gun from a howitzer, a guerrilla from a gorilla, although a great many resemble the latter."

Sam Manekshaw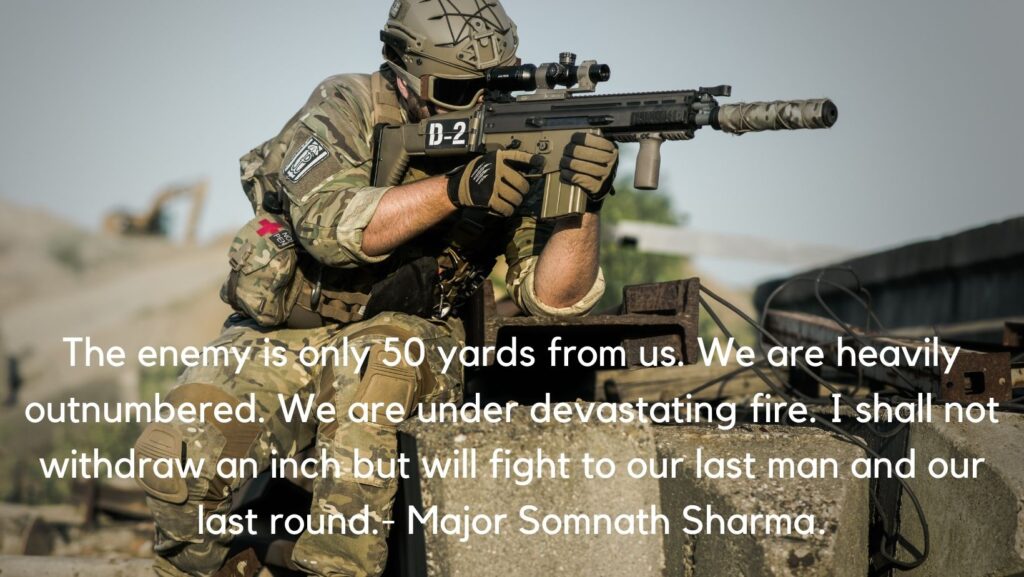 The enemy is only 50 yards from us. We are heavily outnumbered. We are under devastating fire. I shall not withdraw an inch but will fight to our last man and our last round.

Major Somnath Sharma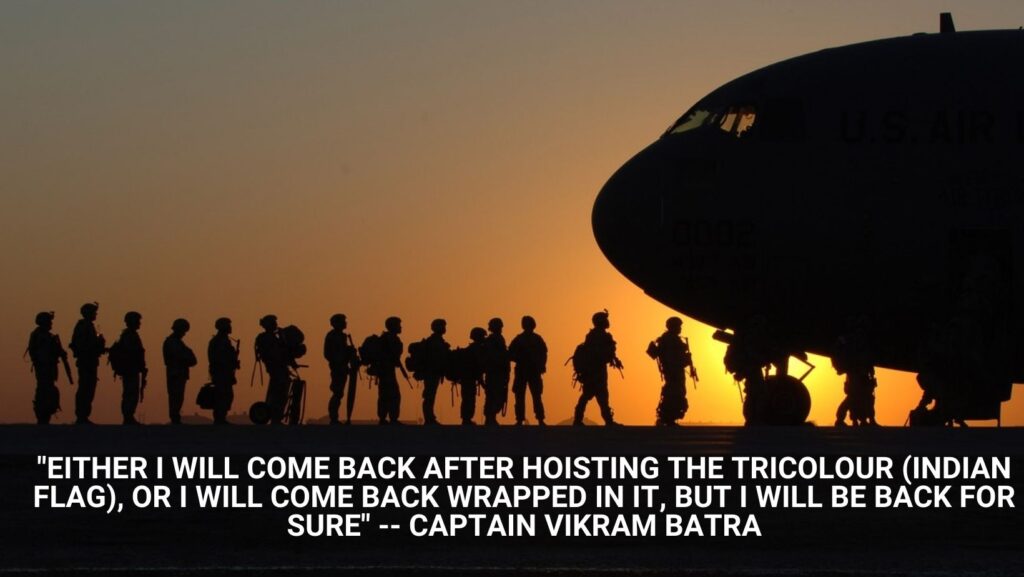 "Either I will come back after hoisting the Tricolour (Indian flag), or I will come back wrapped in it, but I will be back for sure"

Captain Vikram Batra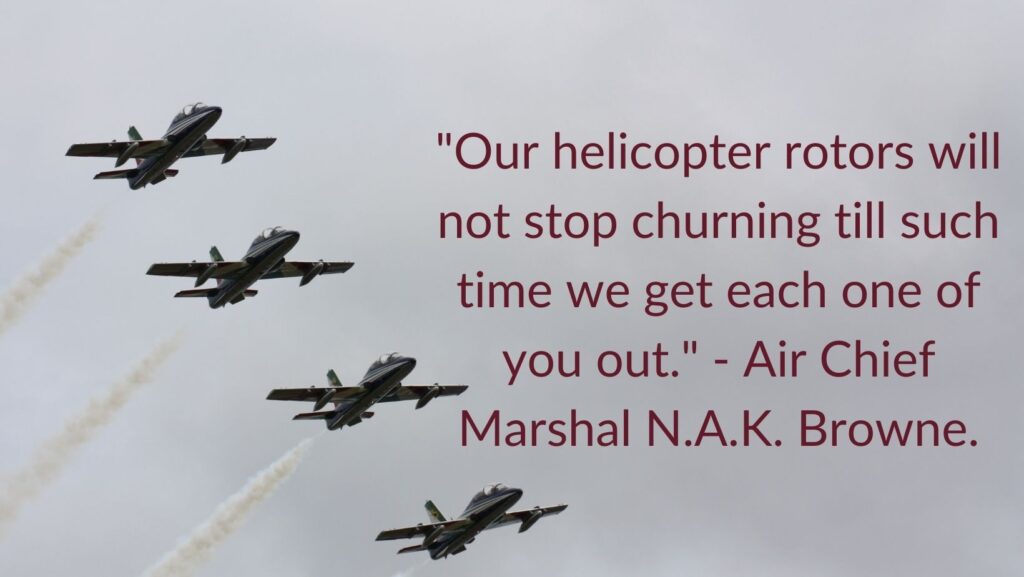 "Our helicopter rotors will not stop churning till such time we get each one of you out."

Air Chief Marshal N.A.K. Browne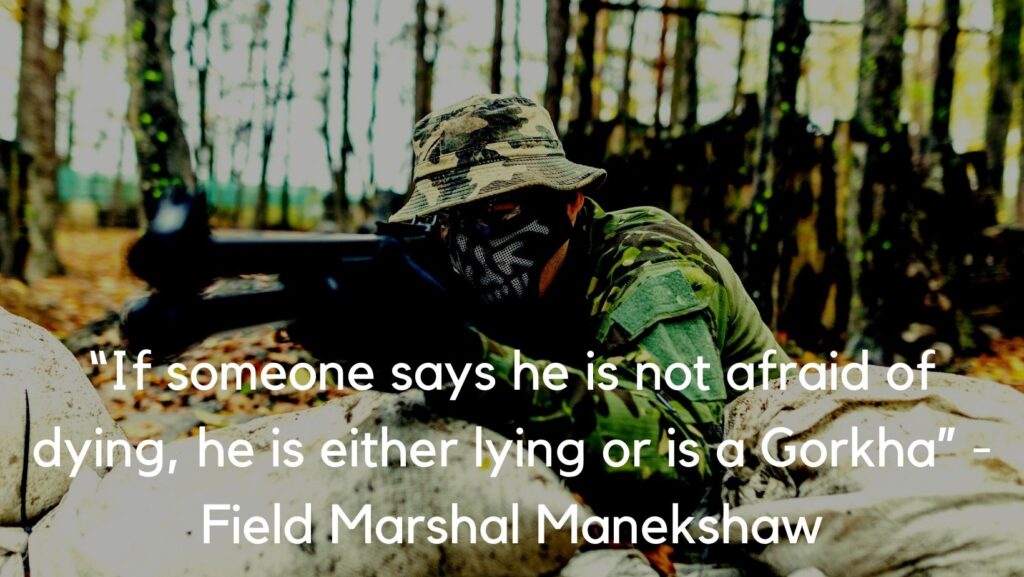 "If someone says he is not afraid of dying, he is either lying or is a Gorkha"

Field Marshal Manekshaw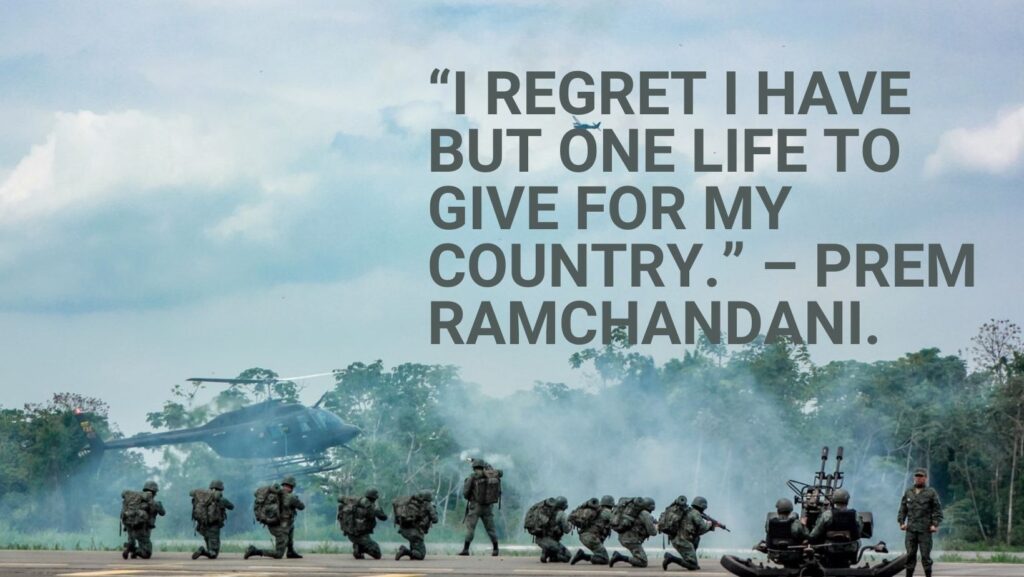 "I regret I have but one life to give for my country."

Prem Ramchandani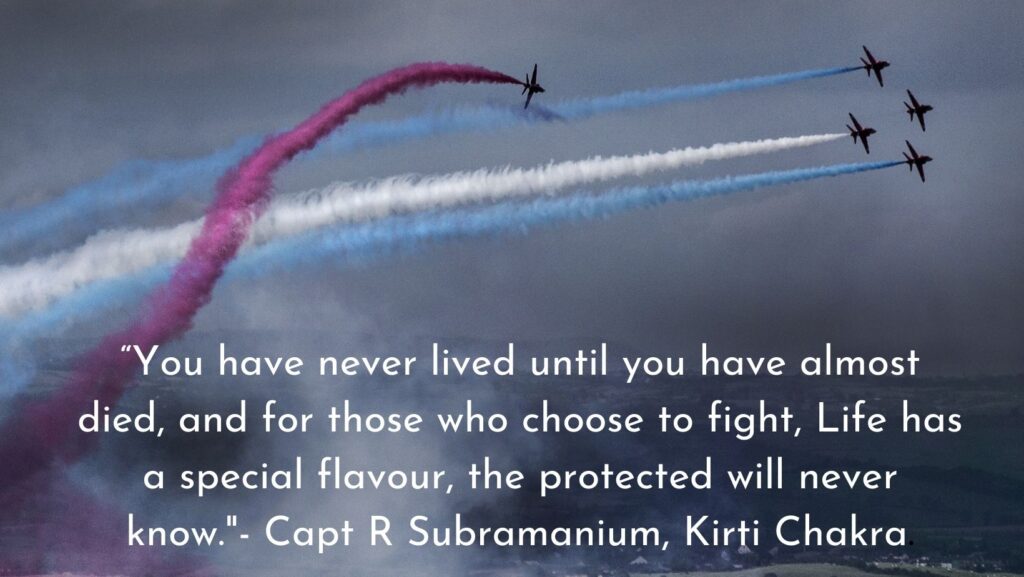 "You have never lived until you have almost died, and for those who choose to fight, Life has a special flavour, the protected will never know."

Capt R Subramanium, Kirti Chakra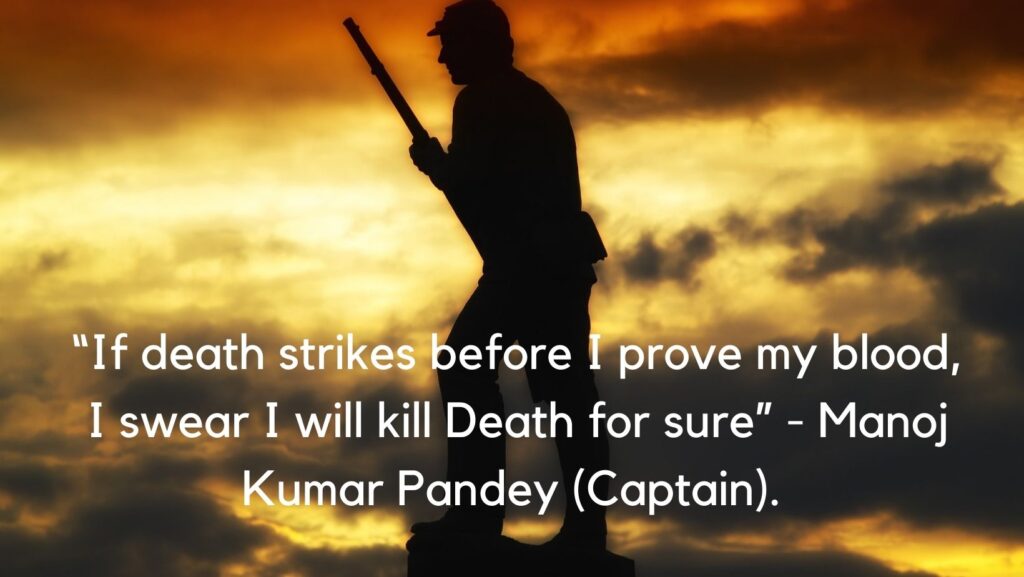 "If death strikes before I prove my blood, I swear I will kill Death for sure"

Manoj Kumar Pandey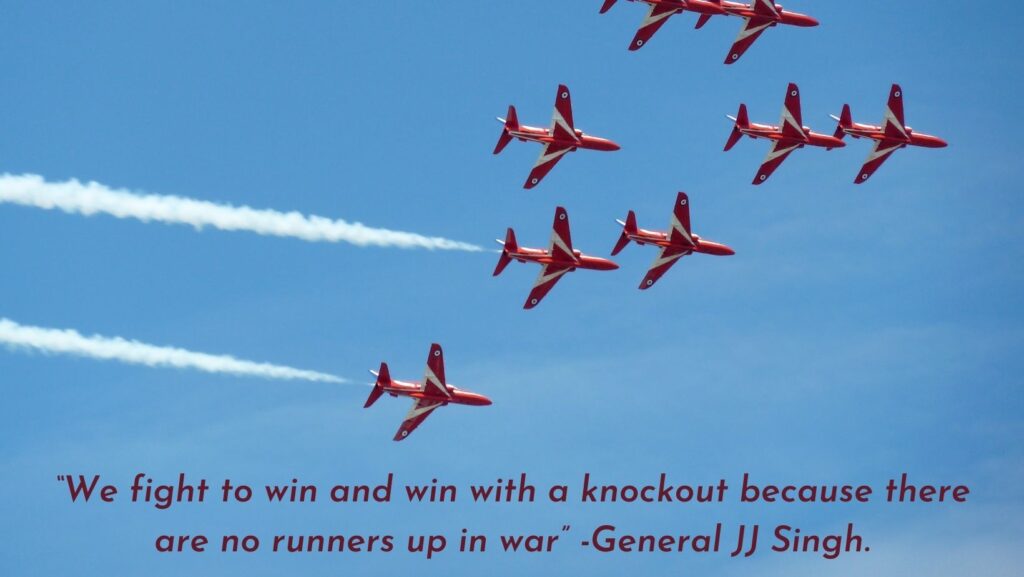 "We fight to win and win with a knockout because there are no runners up in war"

General JJ Singh
Conclusion – Quotes For and By Indian Army
There are you will find the best motivational quotes about the army. There are some Indian Army quotes said by the soldiers and military officers by themselves. In these quotes, army officers have described their sacrifices for the country and their love for the country. They have described how hard is the army. A normal person has no idea how difficult is the life of an Indian army soldier. These quotes are maybe given a brief idea about army life.
Visit our Home Page for more informative articles.
must read: Guru Nanak motivational quotes, Sadhguru quotes, good night quotes, Lord Krishna quotes, best women quotes, Gulzar quotes
Other popular posts:
Visit – Indian Army