KANAN GILL– Standup Comedian – one of the most admired standup comedian of India today. One and Only – Kanan Gill is an Indian stand-up comedian, actor and also a popular YouTuber. Kanan Gill and Biswa Kalyan Rath are known for the YouTube series Pretentious Movie Reviews where they reviewed flawed yesteryear Bollywood movies. He (Kanand Gill) was also behind the YouTube Comedy Hunt show and also successfully co-hosted the YouTube FanFest India.
Keep it real, started in 2017, was his one-hour comedy special, and got him huge success and fame.
Kanan Gill as per our research has done over 1000 shows across the world till now.
After gaining recognition and fame at various shows and establishing himself as known Standup comedian, He made his debut in year 2017 on the big screen with the movie Noor, alongside Sonakshi Sinha, Shibani and Purab Kohli.
In 2018, Kanan Gill appeared as one of the judge in Amazon Prime's popular show Comicstaan, a comedic reality TV show.
Lets discuss everything about the Kanan.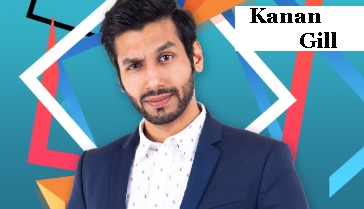 Who is Kanan Gill? Intro to his Early Life -
Kanan Gill was born in Bareilly and belongs to Army background with his father who served Indian Army -Colonel CS Gill. He did his schooling from Ahlcon Public School in New Delhi and The Frank Anthony Public School, Bangalore. Kanan Gill is qualified engineer with his B.E. in Computer Science from M S Ramaiah Institute of Technology, Bengaluru (affiliated to the Visvesvaraya Technological University). Later he got the placement at Exter Group in 2011 where he started his career as a software engineer. He also has one sister in his family – Natasha Gill. Ref
Born On – 24 December 1989 (age 30) at Bareilly, Uttar Pradesh, India
Nationality – Indian
Skills – Stand-up comedian, Actor, YouTuber
Qualification – B.E. In Computer Science.
Height  – 176 cm (5 ft 9 in)
You May Also Like – Zakir Khan
Kanan Gill's Popular comedy videos on YouTube-
Kanan Gill's Standup career-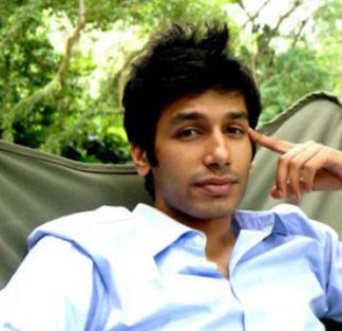 He was not enjoying his life at his office, Not happy with his job- Kanan started gaining interest in Standup comedy and decided to pursue it as a career. "Kanan Gill" then participated in Punchline Bangalore and won that show. Later, Kanan also won at the Comedy Store in Mumbai. 
He finally quit his job after almost three years working as Software Engineer. During this time, he was performing at various locations across the country and started getting confidence on his skills. 
Pretentious Movie Reviews was one show which brought him into the lime light where he collaborated with Biswa Kalyan Rath and made it a success on YouTube. 
In their -Pretentious Movie Reviews, Kanan and Biswa reviewed various movies to figureout the most ridiculous dialogues and also the plots of the these movies.
Side by side he was building up his YouTube channel by posting videos and series like Feelings with Kanan, Dudes, How Insensitive!,  etc. Kanand Gill was also seen on Comedy Central`s improv sketch show The Living Room, a show where Kenny Sebastian was featured in the lead role.
Is Kanan Gill Single??
Yes, Till this date when the post is written, he is single as per our records.
Where is Kanan Gill from ?
Kanan Gill is from Bangalore, however he was born in Bareilly.
How old is Kanan Gill?
Born in year 1989, he is 30 years old as on the date of this post.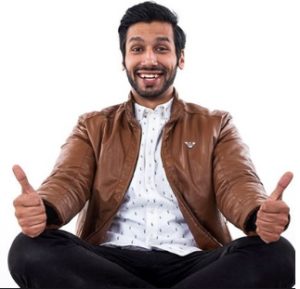 KANAN GILL– Standup Comedian – one of the most admired standup comedian of India today. One and Only – Kanan Gill is an Indian stand-up comedian, actor and also a popular YouTuber. Kanan Gill and Biswa Kalyan Rath are known for the YouTube series Pretentious Movie Reviews where they reviewed flawed yesteryear Bollywood movies. He (Kanand Gill) ... Read more
Read More
Who is Zakir Khan? Why Zakir Khan is so famous? Well, we all know him..Zakir khan is one of the most loving Standup comedians in the India. Zakir Khan's success can be seen from huge crowd support and success of his recent "Haq Se Single tour". Also the show with same name at Amazon Prime was ... Read more
Read More