Who is Zakir Khan? Why Zakir Khan is so famous? Well, we all know him..Zakir khan is one of the most loving Standup comedians in the India. Zakir Khan's success can be seen from huge crowd support and success of his recent "Haq Se Single tour". Also the show with same name at Amazon Prime was launched and became extremely popular.. a Big HIT!
We noticed Zakir khan in 2016 with his appearance on AIB Diwas. He is now called as "The biggest stand-up comedy act in India.". Zakir is writer by profession, but has his unique hard-to-resist style of humour which will force you clapping non stop, as you'll relate to everything he says during the show.
He has seen massive success Over the last year and among the few who has sold 50,000 tickets with over 100 shows in various clubs, colleges etc.
His popular shows are 'Kaksha Gyarvi' and 'Haq Se Single' on Amazon Prime
Family – Zakir Khan belongs to Muslim religion. His father's name is Mr. Ismail Khan, a Music teacher. Zakir's mother's name is Mrs. Kulsum Khan who is a home maker. He also has his two brothers in family, Arbaaz and Zeeshan.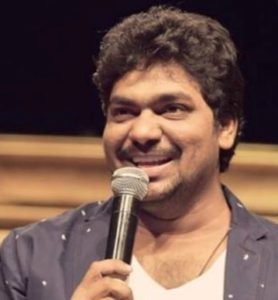 Zakir Khan's early life and Present!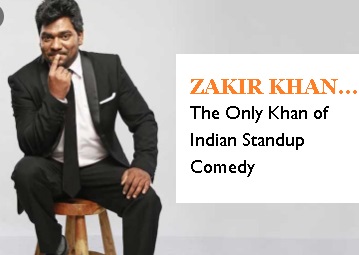 He (Zakir Khan) was born in Indore on 20th August 1987. Zakir credits his father with being supportive of his talent and always mentions him during his shows. He has his unique pure desi Hindi comedy style which is loved by Indians. He brings smile on your face..
Zakir Khan is a diploma holder in Sitar. As per Ref he is a college dropout.
He is doing his standup comedy since long but got noticed in India's stand-up comedy circuit in 2012. There hewon the title of 'India's Best Stand Up' – a comedy competition organized by Comedy Central. Being a writer, he has also done various projects related to ghostwriting and even produced radio shows.
Zakir's style was even applauded by NDTV Prime's – "The Rising Stars of Comedy television show".
People relates him with his few popular punchlines like – "Sakht launda". Wandering what is Sakht launda?? "Sakht launda" means a someone with immense self-control who would not be manipulated or controlled by pretty, cunning girls that easily, someone who follows principals. Zakir Khan also appeared as one of the three mentors for the fifth season of – The Great Indian Laughter Challenge, judged by actor Akshay Kumar in September 2017, . He has recently completed his four million subscribers on YouTube and is amongst the most searched Standup comedian on Google search with over 50000 searches a month.
He has shows like Kaksha Gyarvi, Haq Se Single, Chacha Vidhayak Hain Humare etc on Amazon prime.
He is also seen in the recent Amazon Prime's One Mic Stand Season 1 alongside Bhuvan Bam.
Follow Zakir Khan on Instagram here..
Popular Standup Comedy Shows by Zakir Khan
With all credits to Zakir and Youtube, we are embedding few of his most popular videos on Youtube. Zakir is all set to entertain you with his unique and distinctive comedy style.. Get..Set.Go