Hey! Let me first of all wish you all the success in getting your Love this Valentine's Day. May you get your Love for rest of your Lives :). So, We all celebrate Valentine's Day on 14th of February every year since ages. We all know that it is a festival of Love celebrated all across and people in love eagerly wait for this moment  to come so that they can really bend down on their knees and "Express themselves". Yes or No is your preparation and luck ofcourse. Impressed with this great event, I decided to include everything you need to know and everything you search on the web in this blog of mine for your benefit and ease. This Helpful guide will let you know everything about Valentine's Day, Lists, Date Ideas, Propose Ideas, its Meaning, Its History, How you gonna celebrate it and much more. 
I will cover the Most Interesting Part first and history, theory etc later 🙂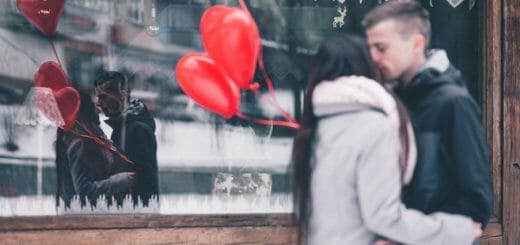 Boss, Let me tell you honestly, If you are planning only for 14th February and not prepared for these days, you are LATE. Valentine's Day starts from 7th February every year which is Rose Day, and then every day, there is a DAY 🙂 for you to make her or him feel special. There are various stages of your relationship, means, you just fall in love, or you are already in relationship for long, you are married to your love, at distance and so on.
Also, theoretically, Valentine's Day is not only for Lovers, it is for friends, your loved ones and others too. But we know why most of us awaits this moment actually.
So, there is a Day for everyone which goes like – 
Rose Day (7th Feb) – Colour and Rose, Both says it all. Red Rose is for romance, White Rose is for Patch up and signifies peace, end of war :), Yellow is for friends and generally has the lowest sale 🙂 . Pink Rose is is to say thanks and show your gratitute, like for family, coworkers. Orange Rose is to motivate or to show that you feel proud of someone. This day is celebrated on 7th Feb every year 
Propose Day (8th Feb) – This is the Day for most of you, time to show your love and check if its both ways or only a single sided story 🙂 . If you are in true love and your feelings are genuine, that should reflect in your eyes and emotions. Be confident, in a Romantic and good mood, with Red flower in hand and knees on the floor. Propose Day is celebrated on 8th Feb.
Chocolate Day (9th Feb) – So if you just listened Yes last day, This day is for your Valentine, Incase is a NO, then you can celebrate this day with your Family, Friends and other near and dear ones. May be with the friends of the one you proposed yesterday :). Chocolate day is on 9th Feb.
Teddy Day (10th Feb) – Teddy Day which is celebrated on 10th Feb every year is one of the sweetest Day of the week. Teddies are lovely and are liked by everyone, be it your Valentine, spouse, friend, family…. Anyone.
Promise Day (11th Feb) – Most Significant day, Celebrated on 11th of Feb, which Re-affirms your Love, Loyalty and Commitment level. Dont hesitate to move forward and make a promise. Relationships tastes great with ingredients like Love, Understanding and Commitment.
Hug Day (12th Feb) – Every 12th Feb, a Hug or (Jadu ki Jhappi) is sufficient to improve your bonding level with all your Relationships. A tight Hug to your partner will give him/her a confidence that you will always be with him/her and will always be there for his/her support.
Kiss Day (13th Feb) – For all my smart readers, this Day is not required to be elaborated, You know about this day, right :).. NO? Thankyou.
Valentine's Day (14th Feb) – Valentine's Day is celebrated on 14th February every year in the honour and remembrance of St. Valentine. St. Valentine was a third century Roman Saint. He was associated with courtly love. There is also a prayer called – Saint Valentine prayer, which requests Saint Valentine to connect lovers together, so the two become one.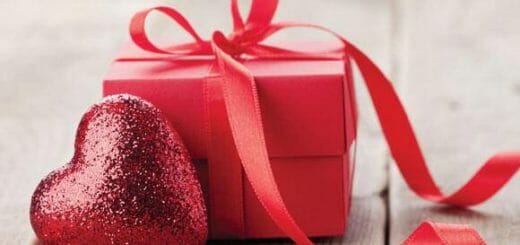 Valentine's Day's Romantic Date Ideas - 20 Best
We have compiled some Romantic Date Ideas for your love. Keep your mobile and laptops aside, All worries leaving behind, just focus on spending quality time with each other. Show love, Surprise, Make your love feel special and finally make is a Memorable Date . Valentine's Day is the most awaited day for couples in Love and our Romantic Date Ideas will make the feeling even deeper – 
Romantic Drive to Hill Station | Watch SnowFall | Ice Skating
Take her to the Hill Station, Go the nearby place where you can see some Snow, can have ICE Skating, can have some hot soup together.
Professional Couple's Romantic Photoshoot
How about having some professional portrait clicks with her which you can even post on social media to disclose your relationship to the world and some beautiful clicks together. See how beautiful you guys look together.
Tent House and BoneFire- River Side
Such a romantic idea if you are little adventurous. Take out your Car and hire a Tent, Some wine, A Music Box, Collect some wood and have a Bonefire night.
Colourful Romantic Experience, Have you ever experienced cute little fishes under the sea touching each other's lips? If no, you will have ample of time together with no one disturbing there. 
Just two of you, flying Lovebirds in the air, some air touching your face, some birds flying nearby, competing with you. show them, you are the best.
Unplanned Candid Tour Date
If you have tried all, I bet, you would have not tried this one, Just dont think much, the Idea is to spend some quality time together, Dont Plan, Just take our your Car, Guitar, Gadgets and move ahead. Be rest assured, you will only go the place where you always wanted to be.
Disco Night (If you love to dance but dont generally get time)
We All love Dancing and Music and Drinks, But we hardly get time, If this is the case with you, Please go there and have fun. 
Do it yourself at Home - Cooking and Candle Light Dinner
How about some candle light dinner, at Home, you place, your taste, Super comfortable and memorable Day spend in cutting, chopping, cooking "Together", "Helping each other". Some wine, music, aromatic candles and the date starts here.
Wine and Bar-Be-Que Night
If you like some charcoal grilled food, this is the best time to have Wine and Bar-be-Que night. It will be best if you have few same aged couples together and looking for some outing on Valentine's day eve.
Hot Air Balloon rides don't need any introduction and only 5-10% people would have done it, why don't you two have some adventurous date together. Just two of you. ok
Private Jet / Helicopter Ride
So, If you have money to spend, this is something different you can do this Valentine's day. Hire a Private Jet or a Helicopter ride and Take her to the skies, If you haven't proposed her yet, this is the place where she cannot say no.
If you are looking for some eye soothing and relaxing Date, Tired alot and dont want to do much, I have a Idea for you – Go and Watch Sunrise and Sunset, its still one of the favorite date ideas for couple. 
Professional Spa or DIY Spa Night
If you are looking to have some rejuvenating date idea, SPA is a great therapy and certainly a date idea for you guys, have a choice you want to get it done at some professional spa or DIY.
Spend Wholeday together at Water Park/Museum
WaterParks are real fun, for new couples specially when they look forward to spend whole day together, water parks offers you a fun filled date.
This can be a stand alone or even a complementry date Idea too. If the couple loves Poker or Playing cards, lets have a date together this Valentine's Day.
Bike Ride - Long Drive | Icecream Date
Bike ride is always a mind blowing idea for couple, have a long drive and Ice cream date on your Bike this Valentine's Day.
Shopping / Window Shopping - Spend Whole Day Together
Girls just loves shopping, It can be any day, any date, or even a Valentine's Day, you ask her, out of the entire list which took 3 days for me to study, will will still like this idea one of the best, So can't really miss this one as a inclusion in my list.
How about baking ? If you love baking, Bake the Cake together this Valentine's day, try something new, be as create as you can. Bake something which gives you a long lasting memorable taste.
Standup Comedy / Live Band Show
I know, you are not in a mood to move your legs if you are reading this one, but you can still shake your ass in Live Band Show. If you can't even do that, atleast go and watch a good Standup comedy show, hope it will not trouble your jaws. 🙂
Numerology Compatibility Check and Fix
My favourite date Idea, I love Numerology, Strongly believe in this mystical science, it offers you a way of life life and helps you keep a check on your negative star influences. It also checks the compatibility and friendliness in your planets, you can have suggestions if there is a scope of some correction.  
Best PROPOSE IDEAS /How to Impress a Girl / Boy with smart Propose ideas on Valentine's Day
Are you preparing yourself for Propose Day or a Valentine's Day, looking for some unique Propose Ideas to impress a girl or a boy this Valentine's Day. We have collected and curated some great ideas to make this moment special. But first, you have to be sure that you are in Love for sure. You will only be able to actually impress someone if you are honest by heart and really care for him/her. Feelings should be true, your intent should be pious and genuine, rest all is secondary. Just go and propose, make it a special moment, Dont worry too much. check out this-
Fill one Room with her Favorite Chocolate, Balloons, Roses everything and surprise her with a special box with a Box of Ring, and a message inside it. Great Idea to Propose on Valentine's Day.
Candles are always romantic, Imagine 100s of Candles on the roof top, a surprise visit is planned, the emotional scene is created with 100s of candles, a little soft music and your message on the knees. I really liked this Idea to propose.
Hot Balloon Air is a Great Idea to Propose, You too 500Ft Ft up in the Air, an Adventurous Smart Propose Idea.
Get some beautiful photos of her printed, Some memories, Pictures of some beautiful moments, her best smiling pics. Collect these Pictures and create a beautiful album, surprise with her and be ready to present a Love Note with it on the last page.
You can buy and gift her a  Book, in that book, insert a Bookmark with your "I Love You" and a message .