Wandering "How to Start a Youtube Channel?" How to actually setup your Youtube Channel and Become a YouTuber? Before we tell you each step, you need to know why youtube and why you want to be a YouTuber. And Guess what? Answer to this is simple and its here. 
Youtube Channel gives you Fame and Money. 
Your Youtube Channel could be a great fulltime or Part-time earning platform.
Youtube Channel  gives you the platform to help the class you want to cater.
Obviously, Youtube Channel offers you absolutely free of cost hosting of your videos which can bring you everything you want. Gone are the days when there was only Hollywood or Bollywood, You can create your own channel and eventually and great webseries which could attract Millions of traffic. 
Youtube Channel  give you Pan-World opportunity to showcase your content.
Video contents are becoming popular day by day, People don't like reading long articles, infact they like to Youtube the content for every purpose today.
Social Media is gaining popularity not amongst just youths but also amongst people of all ages. Be it a College going youth, a home maker, a professional, or your granny. Youtube is the platform for all. If you want to be a part of this whole Youtube family to showcase your talent or earn a few bucks or gain popularity whatever be the reason, I am here to tell you how exactly it can be done. Hope you are all geared up to know- "How to Start a Youtube channel and become a Youtuber"
Slide Show | How to Start a Youtube Channel - For Beginners
Step 1 - Find Your Niche
(Series: How to Become a Youtuber )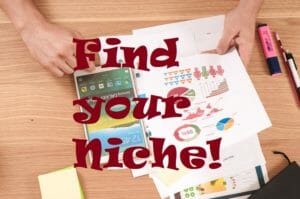 What are you good at ? This is the first step of our How to become a youtuber series which will tell you each simple step on how to start a successful youtube channel.
So, Your Niche could be anything from below –
A Technical skill
An Artist
You mimic or can do comedy
You can Sing or Dance
Cook
Draw
Fashionista
ETC
You see the list is infinite, you might have any of the skills but PICK UP THE ONE THAT YOU ARE BEST AT and YOU LOVE DOING IT . Never enact or copy a Youtuber just because its popular.
You know, most of the successful Youtubers are the one's who were unique in their Niche selection or content creation. Like, you may be a Great Cook, an experienced Pet Groomer, Economist, a Tutor or whatever. Create your channel in same stream. You will love it irrespective of initial traffic.
Once that is Sorted. Its time for other important tasks.
Must Read – Business Ideas to Make Money, How to start Youtube channel and become Youtuber, How to Become a Blogger and start your first Blog, Money, Career

Step 2 - Choose your Kind
(Series: How to Become a Youtuber )
Once your Niche is selected, see what the competitors are doing. It will be largely amongst the below categories. This will be your own style and a differentiator too. This is a step which needs some research on other youtube channels. 
VLOGS – Videos that showcase your entire day and where you go, what you do. Note that People will watch it only if it is either entertaining or giving them valuable information.
TUTORIALS : Videos that explain how things should be done .Eg: Cooking, Styling, Creating an Art, DIY videos or How to do Programming or How to excel in any language?
REVIEW : Videos that show Review of any place that you have been to ,A restaurant or A City or A Carnival  etc. A review ok a Movie or  Trailer can also be done
Step 3 - Decide Name and Intro
(Series: How to Become a Youtuber )
You remember the name of anything when it is not difficult to read or memorize. Also it should be relatable to your personality and the content. Then comes the Introduction of your channel, It should have a catchy intro. Not too loud neither dull. Try to keep it personalised.
Step 4 - Focus on SEO / Keywords
(Series: How to Become a Successful Youtuber )
There are a lot of Videos on youtube and lot more channels. Not all video make it to the first page. Not every channel is famous. Hence, The Best title and tags will help you get searched more than others. You need to have some Keyword research for this. 
You need to know :
Ways to select the correct title to attract more viewers
Other Important Items like – How to use your thumbnail to get more CTR
How to get people engaged on your channel using Likes and Comments
Step 5 - Fixup Background / Environment / Tools
(Series : How to Be a Youtuber )
You will find the list of important equipments below in this page. Once you are done with your tools etc and all above 4 steps are in place, now lets start some pre-work before you actually start shooting a video. For this, you need to ensure that all background and environments etc are taken care off well. With this, I don't mean you to have professional outlook, but again, it should not be looking like shady. It should look good, People who don't have resource can even shoot a video in places like Park, Terraces, Nearby swimming pool as it adds to the beauty of your video. If you have resources, you can look forward to prepare your own small shooting room. 
This aspect is not taken into consideration by many, but it is an important aspect. The room where you are filming the video must be free of noise and should have good lighting.(Natural or Artificial). Record the video when nobody is around. It will help you remain focused.
Step 6 - Start Shooting Video
(Series: How to create a Youtube channel)
Bingo, So here is the day you are shooting your first video. If you are the only one responsible then you must know how to take videos and edit them. You can use Video maker like Apple Movie maker or Windows movie maker tool, Filmora and edit your video by yourself.
Some Tips –
Focus on Quality at initial level.
Keep your face smiling and energetic, You are like entertainer or a teacher now. Don't sound like dull.
Focus on Content, You will Get subscribers only when you content will be unique, easy to understand and creative.
Content should add value to your viewers life, It should solve the purpose.
Study the type of your competitors, Findout what some of the best Videos of your Niche are offering. Study the channels of same Niche and try to understand, How you can be better then them.
Dont Forget to request subscribers to Subscribe to your channel, like, share and comment.
Step 7 - Spread the Word - Bring Traffic
(Series: How to Become a Youtuber )
Start creating your audience. Initially you have to share your Video with your friends and Family members. Share it on Facebook, Instagram, Whatsapp. Remember that's how any video gains popularity. Ofcourse the content being the number one king.  Share your Video url on every medium you can.
Some Great Tips – 
Create 

a Blog

and start writing the content, It will also help you in getting traffic to your Youtube Videos. Its like who soever is coming to page can also see the Embedded Videos. You can only Start a Blog in less then 30$ and earn income from Google Adsense and Amazon Affiliate marketing.

Click here to setup your Blog today.

Create Facebook Page, Post your content in your facebook page. 
Share your content on Whatsapp groups etc, It may go viral easily there. 
Choose all social media channels so as to get popularity quickly like Pinterest etc.
Ask your viewers to click Bell Icon and Subscribe, they will get update automatically everytime you will upload new videos. Great tool to engage and retain your audiences
Step 8 - Be Consistent and Focused
(Series: How to Become a Youtuber )
You might feel bored after making few videos. But remember consistency and hardwork is the key to success. The more content you create the more you will be engages with the viewers. Try and make videos of trending topics. For example : Ice Bucket challenge or Iphone X unboxing video or Learn Kotlin language .
Everyday, Every Video will be a learning experience for you. You will understand how does the Youtube Algorithm works, What viewers are looking for. Eventually you will gain momentum and rhytm and manage your community like a boss
Technical Setup - How to Create Youtube Channel
(Series: How to Start a Youtube Channel - For Beginners )
Create a Google Account
After your Google account is ready, head over to YouTube and click on your account thumbnail in the top right corner.By default, it will automatically pull out the name associated with your Google account. If you want to use a different name, click on "Use a business or other name".
Set up your Channel Icon
To set up your channel icon, hover your mouse over the square in the left corner and click on the little pen that pops up. It will take you to your Google profile to change the image.
Verify your Youtube Channel
To set up your channel icon, hover your mouse over the square in the left corner and click on the little pen that pops up. It will take you to your Google profile to change the image.
Now your YouTube channel setup is done and you're ready to start uploading videos.
Video Credits - youtube, Shared it as it is a great video to explain each step.
What Do I Need to Start a Youtube Channel? (Equipments)
(Series: How to Create a Youtube Channel - For Beginners )
Mobile Camera / Professional Camera as per your budget.
Microphone (Normal Collar Microphone)
Tripod 
Lighting (Not required in every case)
Video Editing Software ( To design thumbnails, add captions and other things)
Homepage Setup - For Youtube Channel
Series: How to Create and Start a Youtube Channel
Summing Up the Learnings
Series: How to Create and Start a Youtube Channel
Find a Niche you want to start Youtube channel on. It must be your skill or hobby ideally but not necessarily.  Make sure that Niche is attracting thousands if not million views on your competitor's channel. Then only it will be able to bring some money to you.
Analyse the content of your competitor and create world class offerings. Great Contest is always liked. In your entire digital journey, you will come to know very soon. "Content is the King" – Everyone including Google, Youtube and your audience likes the quality content.
Setup the environment, background, Tools and Equipments.
Create videos using Subtitles, Infographics, Captions, Graphs etc. Add Recaps, Summarise your content in the end. Make it crisp and quick, respect the time of your audiences. Flushout useless content or video portion through video editors.
Youtube Titles and keywords research is important for overall SEO (search engine optimisation) is important to bring it to the notice of google and youtube. Your video should come in first few list to get more viewers.
Share your content on Social Media, Bring Traffic from multiple sources. Don't forget to market your content also.
You can apply for Google Adsense once your channel starts getting viewers, it will help you in monetising your content.
Learn to ignore negative comments but obviously take lessons if you can really improve upon.
Consistency is the Key, keep creating the content weekly. Create some "series" once you start getting traffic, so that users are curious to see your upcoming vidoes.

Retain them by requesting them to subcribe, hit bell icon, and share the content.
Lets discuss some proven, powerful, easy to start Best Business...
Read More