Did you adopt a kitten recently and planning to name it? If yes, then you are at the right place. You are not alone in who wants to give your cat a unique name, as in 2023 the pet adoption has raised significantly, and hence the search for the cute cat names is also in demand.
So, we have covered the best unique names for the kitten inspired by the colors. You will get the 200+ best suggestion of names for your black, white, grey, and orange cat in this article.
Since you want a name for your cat that makes it distinguishable from other cats. So let us flow with the trends of cat names that are highly popular in 2023.
Related: Cute And Unique Names For Cats, Female And Male Kittens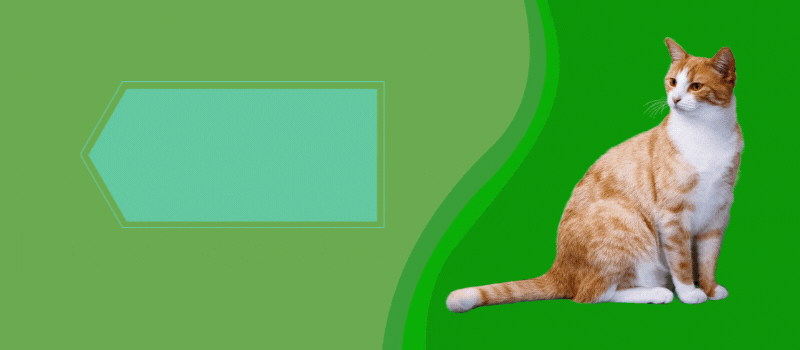 Let us start with the black cat names first.
Most Popular Names For Black Cats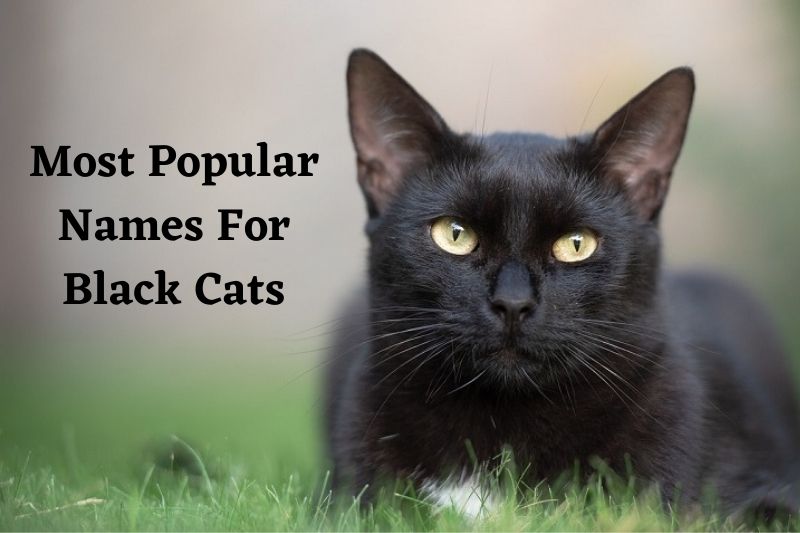 Black cats have some factors that make the kitten of these colors very special and cute which led to a higher number of adoptions of black kittens. While in some regions and cultures black cat is considered the symbol of bad luck.
Here are the best names you can give to your cute fluffy black cats:
Shadow: A shadow in the daylight is always black and hence giving this name to your cat will be a good choice.
Knight: This could be the ideal misnomer indicating the word night and the black color associated with it.
Darko: It is something new and stylish for dark cats.
Tosen: This name is inspired by the anime Bleach antagonist Kaname Tosen. If your cat is a little naughty and has less pupil size it would define the name at its best.
Ebony: Named after the dark wood from which the black piano keys are made.
Pluto: Inspired by the character of the story 'The Black Cat'.
Fortune: Many people consider black cats unlucky, it would be a nice name to rebut this superstition.
Midnight: This name signifies the black color of your cat.
Onyx: Inspired by the beautiful, shiny black-colored stone that offers immensely powerful vibrations of protection and strength.
Blackberry: A cute name for your black cat that suits both male and female cats.
These unique black kitten names are loved by cat lovers these days.
22 Unique Male Black Cat Names
Want to name your male black kitten that defines its characteristics to the best? Choose from the list below.
Panther
Batman
Carbon
Coal
Stallion
Elvis
Jet
Crow
Ninja
Schrodinger
Black magic
Bullet
Iron
Inky
Java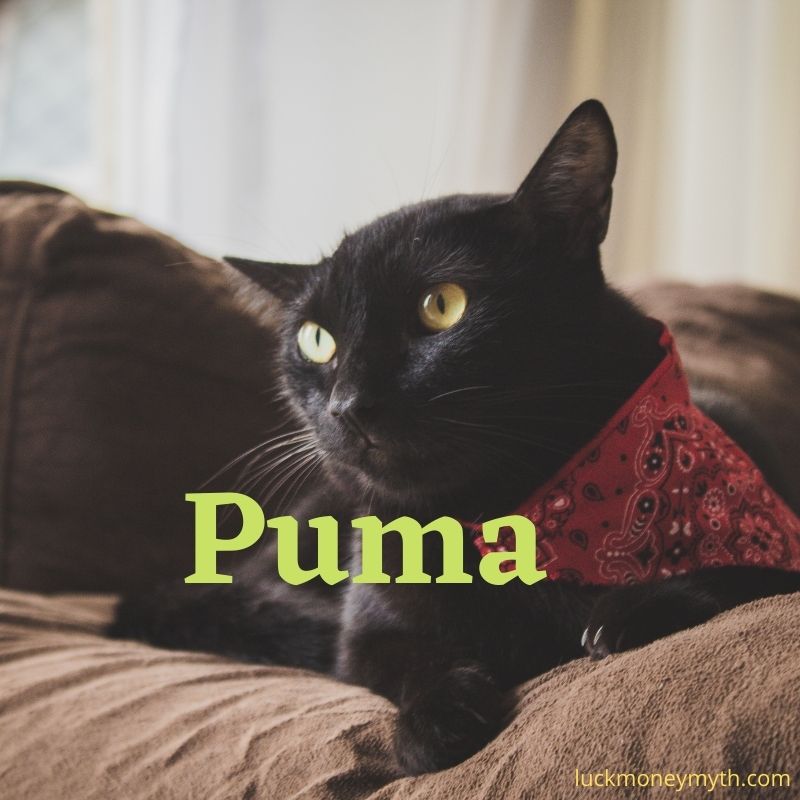 Puma
Pepper
Stanley
Venom
Smokey.
Sassy
Butler
20 Unique Female Black Cat Names
Female-specific logical and best black cat names have been listed below.
Allie
Aurora
Nisha
Batgirl
Autumn
Dolly
Kali
Lucy
Luna
Salina
Millie
Minnie
Rose
Sophia
Storm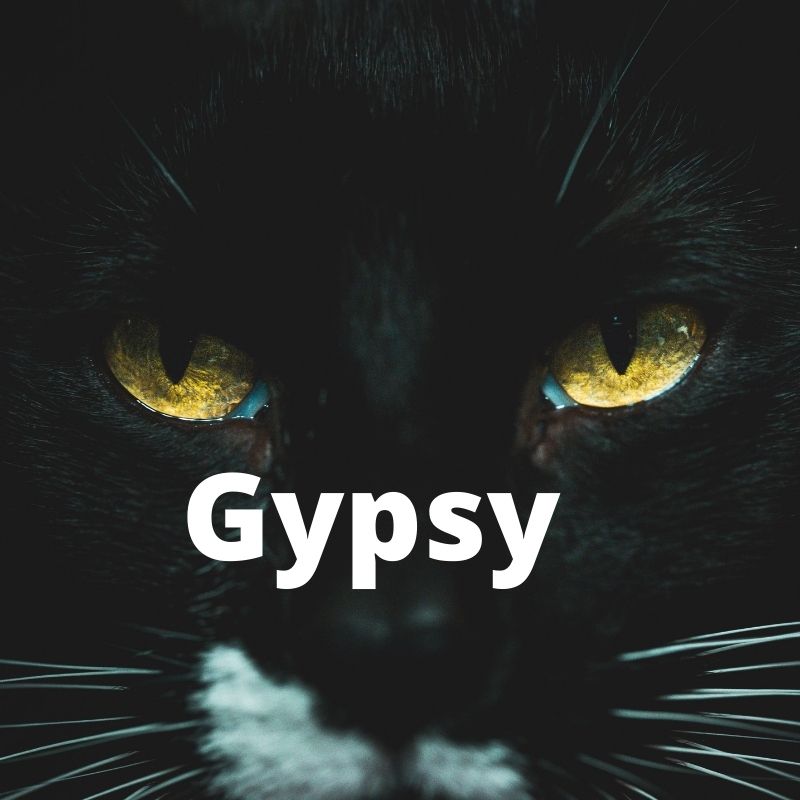 Gypsy
Vera
Poppy
Nori
Winkie.
You might also like – Stylish NickNames For Gamers, Whatsapp Group Names for Siblings
Most Popular Names For White Cats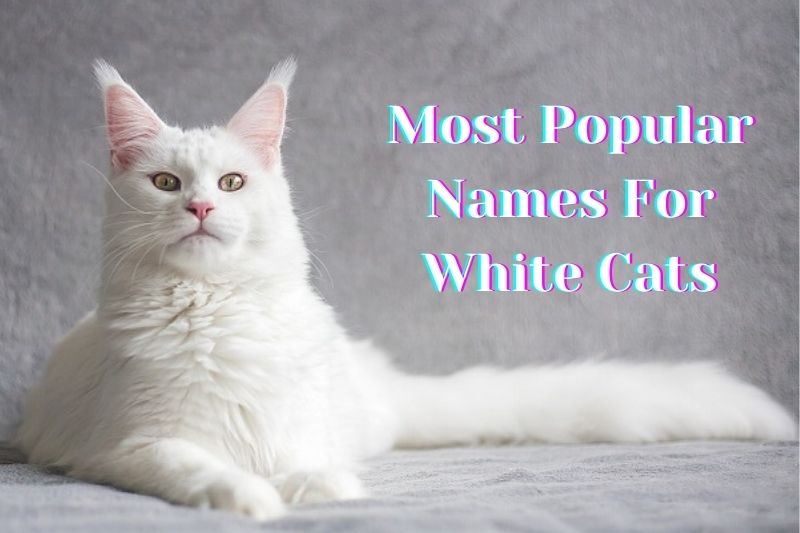 White cats are also cute and friendly but the rate of adoption of pure white cats is lower than that of black and other colored cats. Specific lovers of white cats are also there. So, for them, we have brought the list of best names for the white kittens.
Check the most popular names for white cats with the proper reason and logic behind them.
Sugar: The best name for your sweet white kitten indicating both its nature and color.
Moscato: Represents the sweet white-colored wine.
Galaxy: From the milky way galaxy and hence the hidden white color comes naturally in the name.
Bianca: Means white in Italian and sounds cooler in other languages.
Olivia Benson: Name of Taylor Swift's white cat.
Pingu: After the white cartoon penguin.
Vanilla: For sweet cats like vanilla ice cream.
Ice: Have a cat that is as cold as ice and white in color? Give this perfect name.
Daisy: it is the most popular name for white pets named after a white-colored beautiful flower.
Snow: A classy white kitten name.
20 Unique Male White Cat Names
Want a name for your boy white cat describing both color and gender? Check it out below from the 20 most unique names.
Bones
Chalky
Coco or Coconut
Crystal
Diamond
Everest
Foam
Icicle
Igloo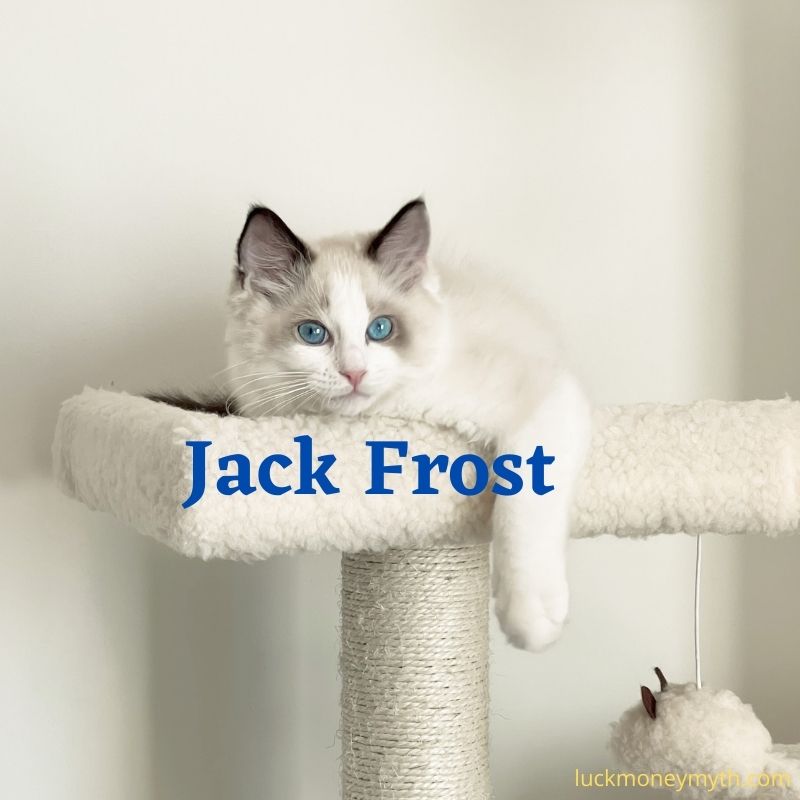 Jack Frost
Jasper
Marbles
Nimbus
Opal
Powder Puff
Rice
Sands
Snowcap
Toby
Whitey.
20 Unique Female White Cat Names
Now it's turn to name the female white cats with some of the best attractive and unique words as given below.
Angel
Alaska
Bunny
Cosmo
Cotton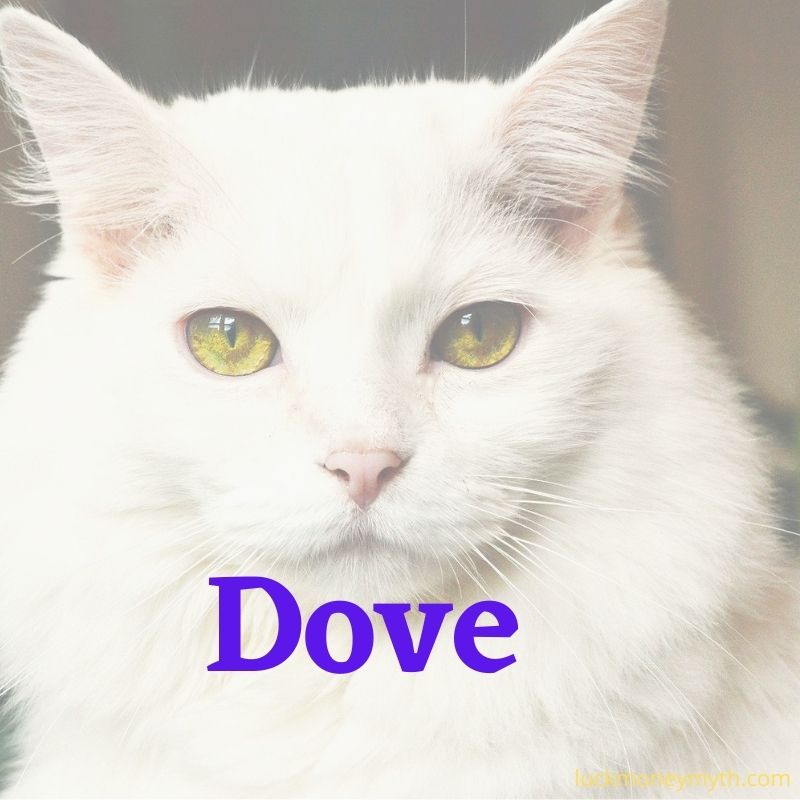 Dove
Elsa (the white princess)
Freyja
Gardenia
Glacier
Kenzie
Lily
Lotus
Moonlight
Salty
Shiro
Sirius
Snowball
Zima
Zuri
Also Check Out – Family Whatsapp Group Names, Whatsapp Group Names for Friends
Most Popular Names For Grey Cats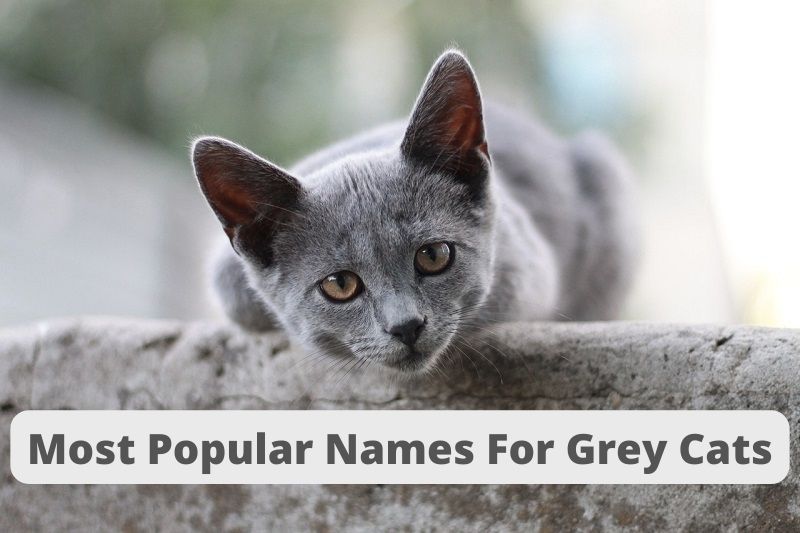 Grey cats are attractive and have dogs like personalities. These are generally more affectional, gentle, and loving thus making a super-cute kitten. So, the name should also be given as per the personality of these cats.
Let us see the 10 most popular grey cat names with the logic behind them.
Azure: Color of the spectrum that resembles gray.
Cenizo: A Spanish term for gray that sounds cool.
Umbra: It means dark-colored shadow, so it is an ideal name for all dark-colored cats like black and grey ones.
Ash: Derived from the gray-colored ashes.
Aluminium: Related to the silver and gray color of the element Aluminium.
Graham: After the name of singer Ed Sheeran's grey cat.
Dorian: This name would be best for literature enthusiasts as it comes from the novel 'The Picture Of Dorian Gray'.
Tom: From the famous cartoon 'Tom and Jerry' in which a cat named Tom is of grey color.
Gracie: One of the most popular names for gray female kittens and many positive meanings are also associated with this word.
Dusty: Best for light gray cats.
20 Unique Male Grey Cat Names
Now have a look at the 20 best names for gray cats that are males.
Asteroid
Flash
Koala
Stardust
Rocky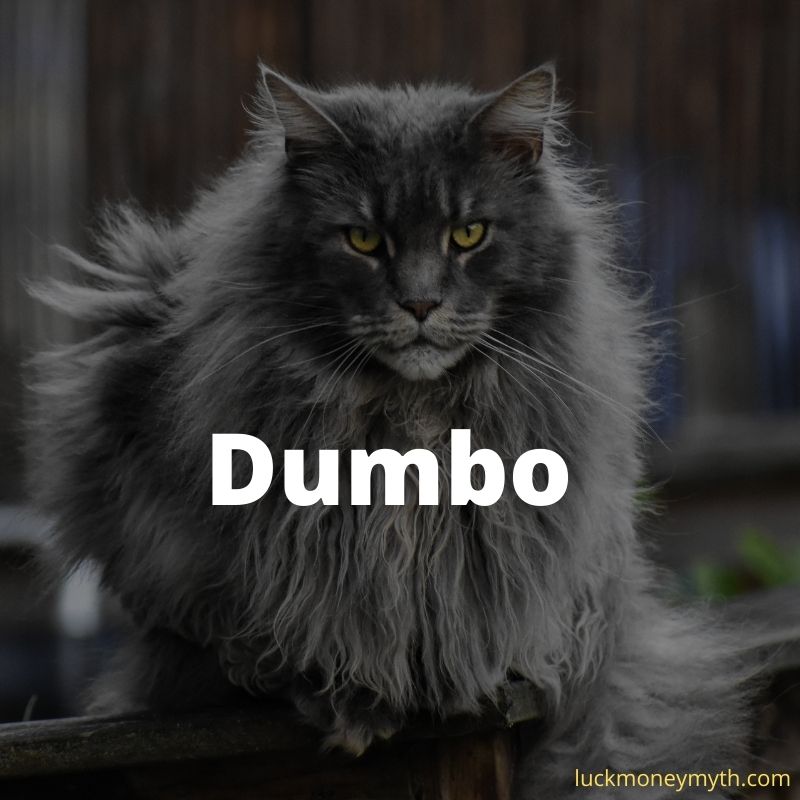 Dumbo
Thor
Electra
Echo
Sasha
Granite
Argentine
Drab
Dismal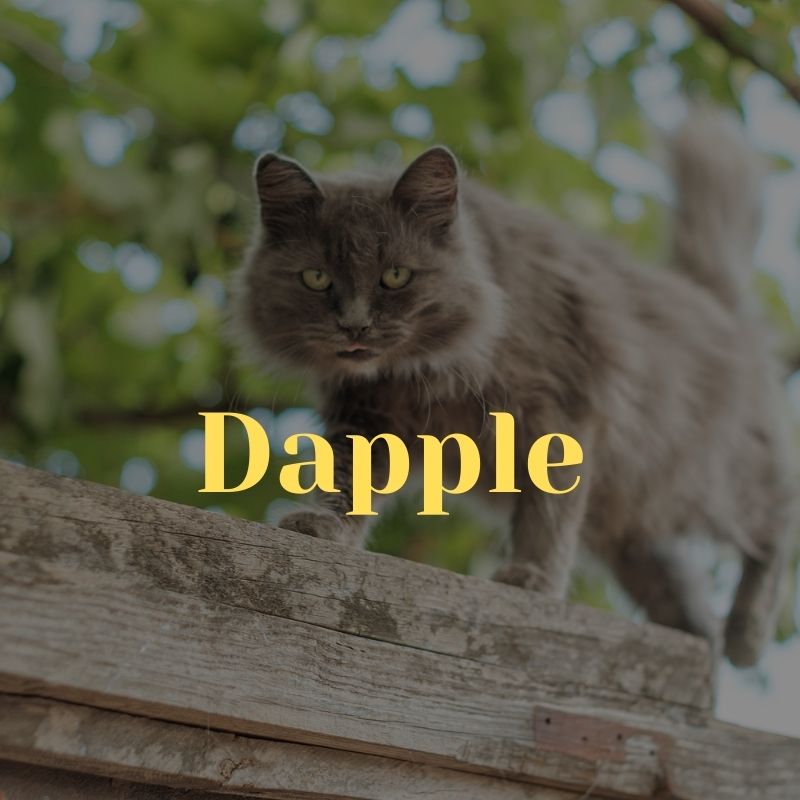 Dapple
Livid (for grey cat with blue eyes)
Basalt
Chartreux (national cat of France)
Gabbro
Bush
20 Unique Female Grey Cat Names
Also, check the list of the 20 best names for female grey cats.
Misty
Bastet
Imli
Dingy
Hazy
Gloomy
Silvy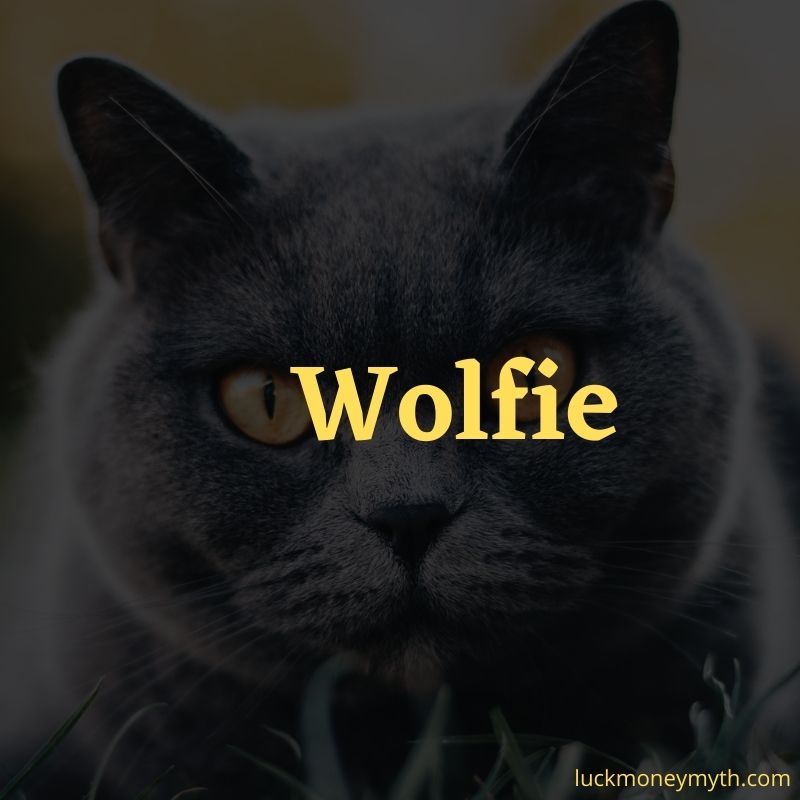 Wolfie
Mercury
Banshee
Lady Grey
Bree
Goji
Kai
Kara
Kerry
Missy
Queenie
Zinnia
Zippy.
Read Also – Sweet Romantic and Cute Gf Names
Most Popular Names For Orange Cats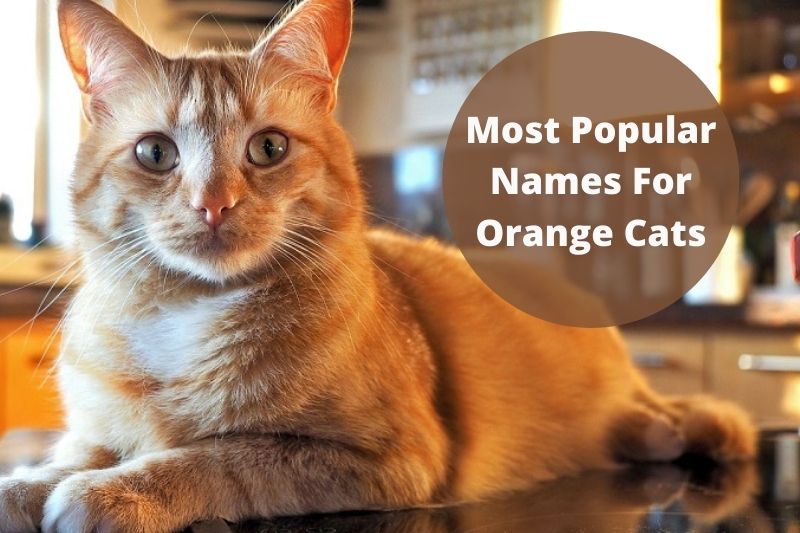 The adoption of orange cats has been a new trend over the few years. An interesting fact about orange kittens is that about 80 percent of these cats are males. They are more fun-loving.
Let us check some popular names of orange cats with the etiology of the words.
Orange: An elementary name based on the color and also resembles the fruit orange.
Rusty: After the color of metals due to rust.
Kamala: Best for Indians and Bangladeshis as the name means Orange in Bengali.
Jupiter: Inspired by the only orange planet in the solar system.
Jeruk: Attractive word that means orange in Indonesian.
Sangria: A popular orange drink in Spain.
Marigold: Based on the orange-colored flower.
Flame: For a fiery orange cat.
Tony: After the famous cartoon character Tony the Tiger, he has orange stripes on his body.
Rajah: Minor character of Disney's Aladdin with orange color bands on his body.
20 Unique Male Orange Cat Names
Want the names for male orange cats separately? Check out the 20 fascinating names of boy orange cats.
Sunny
Mimosa
Papaya
Hobbes
Fanta
Simba
Heathcliff
Phoenix
Harry or Prince Harry
Melon
Sunkist
Sorbet
Copper
Tabasco
Masago
Kumquat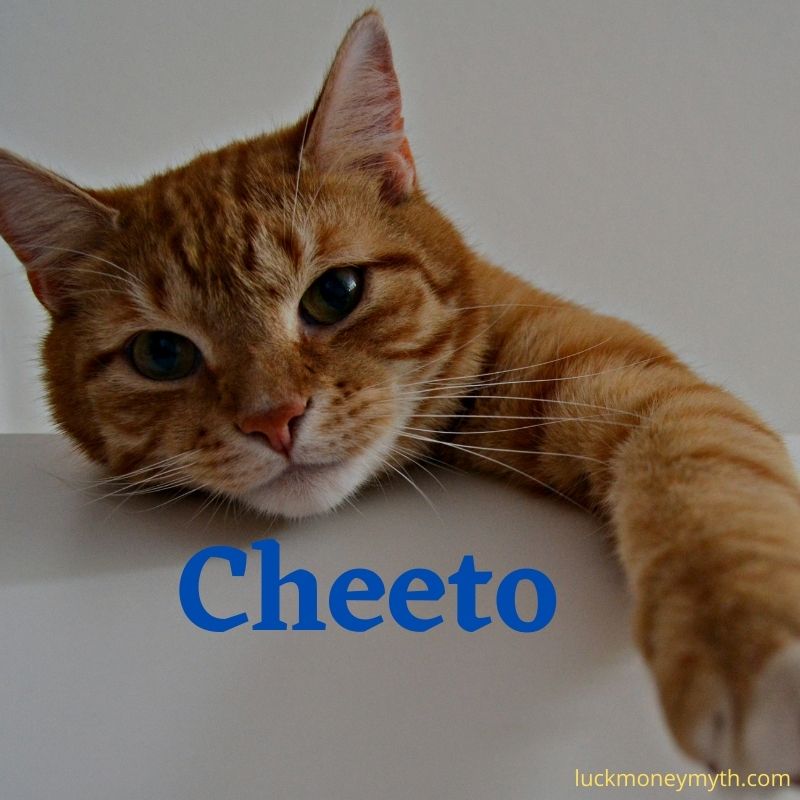 Cheeto
Citrus
Lobster
Calendula
20 Unique Female Orange Cat Names
Check the best names for female orange cats also.
Annie
Pumpkin
Creamsicle
Goldfish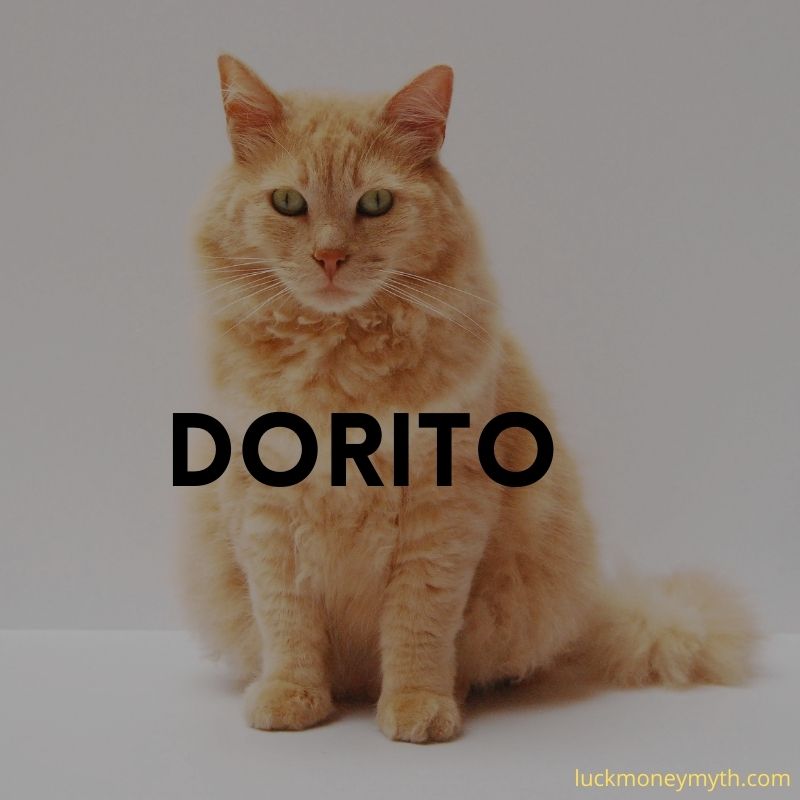 Dorito
Milo
Glinda
Fiona or Princess Fiona
Ellie
Lucifer
Alani
Orangina
Monarch
Pansy
Macaroni
Begonia
Tangerine
Garibaldi
Baltimore
Ginger.
FAQs
What is a cool cat name?
The top 5 cool cat names are Pansy, Glinda, Imli, Chalky, and Bianca
How do I name my cat?
You can choose a name for the cat basis the color, habits, activities, and even weight. It should be funny, creative, and easy. Choose a name that you always wanted for yourself.
Conclusion: Black, White, Grey, Orange Cat Names
There could be an endless possibility of names but while naming your kitten you should have a clear-cut focus on the personality of your cat and then name it accordingly.
In this article, we have mentioned over 200 names for black, white, grey, and orange-colored cats. Cats do have emotions, they smile, they cry, they are happy, they are sad too, so choose a name that is welcoming and encouraging for your bond.
These names are not random but possess some logical reasons behind the words either related to color or related to the personality.
Which name did you like the most? Tell us in the comment section.
Also Check Out: Funniest Yo Mama Jokes, Hillarious Chuck Norris Jokes and Memes, Stupid Questions To Ask People Or Anyone
Latest Post: