Welcome kids to the section of all time popular "Stories with Moral". Story of Thirsty crow is a popular all-time favorite story for every kid.
Mom loves this story and hence it becomes the first bedtime story of every kid today. Thirsty crow's story teaches us a lesson that there is a solution to every problem.
Moral of Thirsty crow story teaches us that where this is a will, there is a way.
Related – Hansel and Gretel story, 20 Short Moral Stories, Monkey and cat story english, The lion and the Mouse Story
Lets start THIRSTY CROW Story in English.
The Thirsty Crow's Story with Moral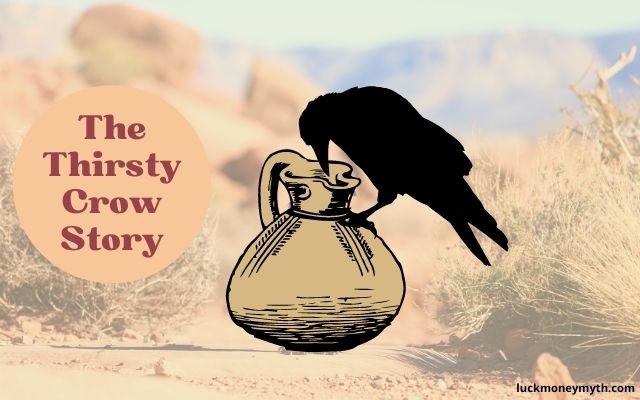 "The Crow who was thirsty" story – 
Oh, It was a hot summer's day. Really, Really a very hot day.  One thirsty crow flew into a town searching for water. The crow had nearly covered the whole town but there was no sign of water. It was also not raining at all. 
After a long time, he came across a farm. Luckily, under one of the trees on the farm, there was a pitcher of water. Happy that he found some water finally, he swooped down to the tree and then down to the ground. But, When he looked inside the pitcher, there was a very little amount of water left. 🙁  
The poor crow tried to put his beak inside the pitcher but could not reach the water. The water level was too low, and the narrow opening did not allow his neck from going all the way down. He was trying to push the vessel down to let the water out, but it was heavy. The poor crow was very disappointed. But still, he was really thirsty and needed a drink of water badly. 
Therefore, He could have given up and flown to another farm, looking for water. But he didn't. He didn't give up. Instead, he looked around and thought, "What else can I do?" He saw that there were a lot of pebbles on the farm. 
Suddenly, he had a brilliant idea! He collected a few pebbles and dipped them into the pot. After this, As he added more and more stones, the water level came up to the brim. 
The crow drank the water and went on happily teaching the lesson to every other bird there.
Related – The Fox and the Grapes Story, Panchatantra Stories english, Vikram and Betal Stories English, Snow White and the seven dwarfs, English story collection, Best Tenali Raman stories english, Adam and Eves bible story
Moral of the story:

 There is a solution to every problem.

Where there is a will there is a way.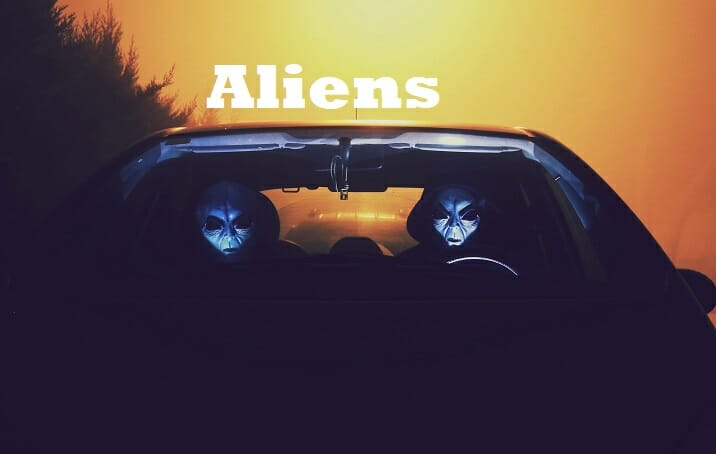 Click to read everything about ALIENS
More Stories with Moral, Collection of Popular Short Stories for Kids | Bedtime stories for Kids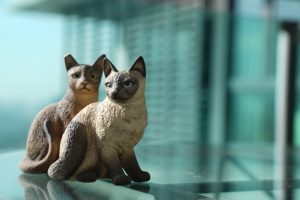 Best Moral Story of two cats and monkey with learning and fun. Cat and Monkey Story in English for Kids, its a short 2 minute story with great moral and lessons. Read it and share with your friends. Related – Hansel and Gretel story, 20 Short Moral Stories, Monkey and cat story english, The lion and the Mouse Story, The ... Read more
Read More